The Army has provided Congress with its list of $7 billion in unfunded priorities for fiscal year 2021, including $985 million in modernization efforts. 
The $7 billion in programs the Army is hoping Congress will include in the eventual FY '21 budget is split between $3.2 billion in base budget appropriations and $3.8 billion for contingency operations.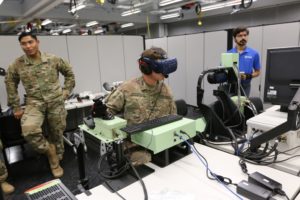 Sitting atop the list as the Army's number one unfunded priority is an additional $151.4 million for the service's new Multi-Domain Task Forces (MDTF)  in the Indo-Pacific and Europe.
This request will fund the sustainment, restoration, and modernization requirements for building renovation, and [base operations support] expenditures to adequately house personnel and headquarters for the MDTF elements in both Indo-Pacific and European theaters," officials wrote in the documents provided to lawmakers.
While the Army in its latest budget request found another $13.5 billion to shift from 80 lower priority programs in its latest round of "night court" savings, officials are still hoping Congress will be able to fund several additional upgrade efforts.
The Army has asked for additional $33 million for its Synthetic Training Environment, specifically to continue two ongoing OTA prototyping efforts for laser simulation tools and new virtual trainers.
The $985 million in unfunded modernization-related efforts also includes $162 million to procure 189 Enhanced Heavy Equipment Transport System tractors and 189 EHETS trailers to replac legacy trucks.
Officials have also requested $375 million to buy 60 upgraded Double-V hull Strkyers and $283 million for eight AH-64E Apache helicopters. 
The unfunded priority list also includes $104.5 million for a range of safety and environmental upgrades at Army ammunition plants as well as $142.6 million in military construction dollars to renovate barracks at several installations.