The Army has wrapped up a multi-week soldier experiment to test a range of emerging technologies on surrogate robot platforms that could be used on the future Robotic Combat Vehicle (RCV) fleet, the service said Monday.
The latest 'Project Origin' demonstration included using robots integrated with a tethered UAS, a counter-UAS jammer and a remote weapon station as well as using running the platforms through water, all potential requirements for RCV capabilities.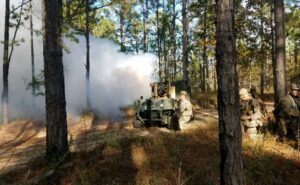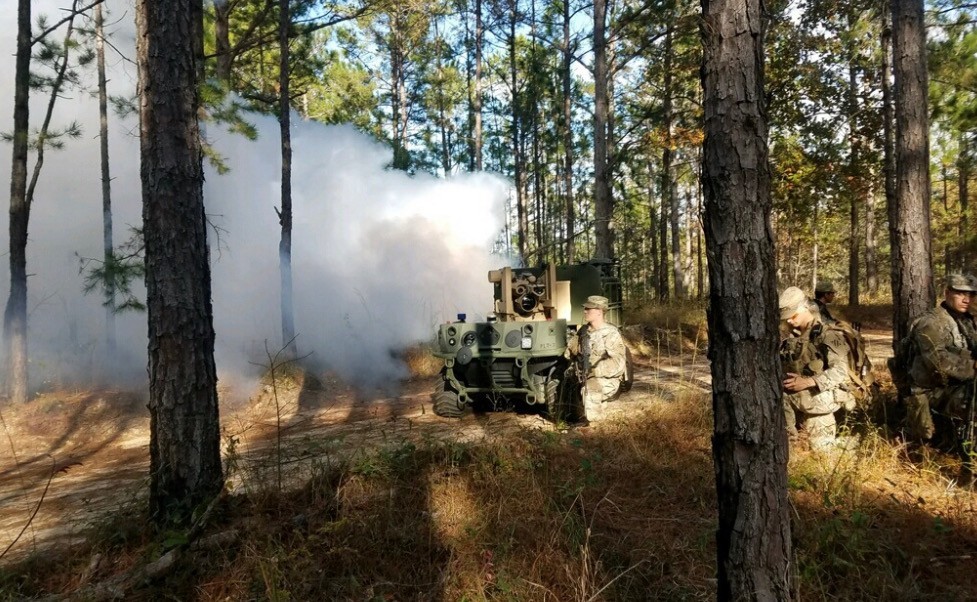 "The [soldier experiment] reinforced our idea that RCVs will not operate as a standalone system, but will provide new capabilities to an integrated fighting force," Maj. Cory Wallace, a lead official for RCV, said in a statement.
Soldiers at Fort Benning in Georgia used the Project Origin experimental robotic test vehicles to run through tactical scenarios and gather soldier feedback on how robots could be used to support rifle platoons.
Additional emerging technologies utilized during the event included an autonomous drive function and deploying a modular smoke obscuration module.
The Army said soldiers called the robots "game changing" in certain instances, while noting that the vehicles "failed to provide a similar value while maneuvering in tandem with the rifle platoon in terrain favorable to dismounted maneuver."
"[We] will use this feedback to shape and inform potential force structures within the Infantry Brigade Combat Team during the ongoing RCV Campaign of Learning," Brig Gen. Ross Coffman, director of the Next-Generation Combat Vehicle Cross Functional Team, said in a statement. "Our knowledge of how we can utilize RCVs and what technologies and capabilities they need to possess continues to expand exponentially based on the inputs from our Soldiers."
The next Project Origin demonstration is set to take place in summer 2021 at Fort Polk in Louisiana, and will look at how an opposing force may integrate robotic vehicles into their force structure.
Wallace recently shared lessons learned from the RCV program to date from the program's multiple virtual demonstrations and a major experiment earlier this summer, including narrowing down the list of required payloads and calling for new capabilities to further reduce the cognitive burden of the robots' human operators (Defense Daily, Nov. 6).
The Army in January awarded prototype deals to QinetiQ North America for RCV-Light and a Textron [TXT] team for RCV-Medium, with each company tasked with delivering four test vehicles (Defense Daily, Jan. 9).
A Phase 2 RCV experiment will take place in early FY '22, which will be a company-level demonstration and the first major event to utilize the RCV-L and RCV-M prototypes.