The State Department has approved two new potential deals with Australia totaling nearly $2 billion for armored vehicle equipment and CH-47F Chinook helicopters.
The Defense Security Cooperation Agency notified Congress of both foreign military sales (FMS) on Thursday.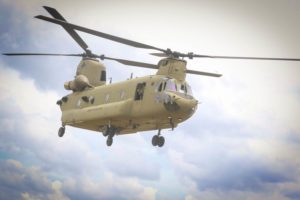 Under a $1.7 billion deal for up to 160 M1A1 tank structures and hulls, Australia would receive equipment to construct 75 M1A2 SEPv3 Abrams tanks, 29 M1150 Assault Breacher Vehicles, 18 M1074 Joint Assault Bridges, six M88A2 Hercules Combat Recovery Vehicles and 122 AGT1500 gas turbine engines.
The principal contractors for the deal are General Dynamics [GD] Land Systems, BAE Systems, Leonardo DRS and Honeywell Aerospace [HON].
A separate $260 million deal covers the sale of four of Boeing's [BA] CH-47F Chinooks to Australia.
The deal also includes eight T55-GA-714A aircraft turbine engines, five AN/AAR-57 Common Missile Warning Systems and GPS/Inertial Navigation Systems.
The DSCA noted the aircraft for the FMS deal would be provided from existing U.S. Army stock.