The Pentagon will hold the first event for its new program to connect technology start-ups with "trusted sources of private capital" in October and will focus on small unmanned aircraft systems, the department's top acquisition official said Monday.
Ellen Lord, the undersecretary of defense for acquisition and sustainment, told reporters during a press briefing the "Trusted Capital Marketplace" program will look to bolster U.S. venture capital firms' investment in emerging defense technologies, facing increasing interest from foreign countries such as China, with plans to hold events every several months.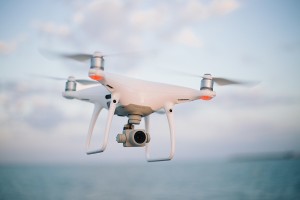 "[This] is a public -private partnership that will convene trusted sources of private capital with innovative companies critical to the defense industrial base and national security. Since we last met, we stood up our team to manage both capital vetting requirements and industry outreach and matching efforts," Lord said.
Lord called the current U.S. marketspace for small UAS "eroded," adding the the upcoming event will be an opportunity to start rebuilding capability.
"We actually have had a lot of work going on in the department about architectures for small UAS, whether they be fixed wing or quadcopters. so we thought it was a good time to stand it up. Plus if we meet our defense needs, we feel that there are simpler versions that would be very attractive for the commercial market as well. So there was a great pathway there for industry," Lord said.
Kevin Fahey, the assistant secretary of defense for acquisition, has previously said the program is an opportunity for DoD to better signal its technology areas of interest, and then connect VC's with U.S.-based start-ups for potential investment opportunities (Defense Daily, June 28). 
Lord specifically noted DoD's need to improve investments in U.S. small UAS development, citing China's push to lead in the technology space. 
"Essentially we don't have much of a small UAS industrial base because [China's] DJI dumped so many low price quadcopters on the market, and we then became dependent on them both from the defense POV and the commercial POV. And we know that a lot of the information is sent back to China from those, so it's not something that we can use," Lord said.
The Pentagon is planning to hold a second "trusted capital marketplace" industry event in January as it explores further technology areas, according to Lord.