A retired vice admiral and former deputy commander for military operations at U.S. Africa Command plans to run as a Democrat against Senate Armed Services Committee (SASC) member Sen. Joni Ernst (R-Iowa) in 2020, his campaign announced Aug. 26.
Ret. Vice Adm. Michael Franken, a 36-year Navy veteran who retired in 2017, served as special assistant to the director of the Navy Staff, the Joint Staff J5 (Strategic Plans and Policy) interim chief of staff during his time in service. He also served as the Department of the Navy Chief of Legislative Affairs, command of the Combined Joint Task Force-Horn of Africa (CJTF-HoA) in Djibouti, Africa, and nearly three years as vice director, Strategy, Plans and Policy (J5) at U.S. Central Command.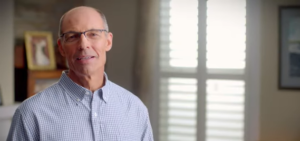 His background for operational assignments was in guided missile destroyers, according to the Navy. He served as the first commanding officer of the USS Winston S. Churchill (DDG-81) and also served on the USS King (DDG-41), USS Dahlgren (DDG-43) and USS Barry (DDG-52).
In his campaign video, Franken emphasizes his Navy experience and notes his inclusion as a young captain in early talks of the invasion of Iraq in 2002. "When the vote came, we had the choice between three invasion plans," he said. "One thing was clear: The occupation of Iraq would be a disaster. I alone in the room voted for a fourth option: No."
He joins an already crowded Democratic Iowa primary, and other candidates include business leaders Theresa Greenfield and Eddie J. Mauro, as well as lawyer Kimberly Graham.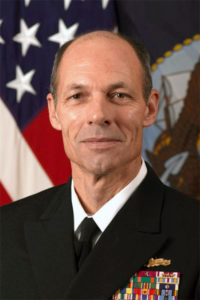 Ernst, who served in the Iowa Army National Guard and retired as a lieutenant colonel in 2015, was elected to the Senate in 2015 and is the vice chair of the Senate Republican Conference. She is the chair of the SASC Emerging Threats and Capabilities Subcommittee, and also serves on the subcommittees for seapower and readiness and management support.
Defense contractors have contributed over $76,800 to Ernst's campaign over the course of her Senate career. About $3,800 of that came from individuals while the rest was raised via political action committees.