The Pentagon has agreed to a $640 million deal with the Czech Republic to sell 12 U.S-made helicopters to the country, according to a press pool report.
Defense Secretary Mark Esper and Lubomír Metnar, the Czech Republic's defense minister, signed the deal on Tuesday, which includes eight UH-1Y Venom and four AH-1Z Viper helicopters.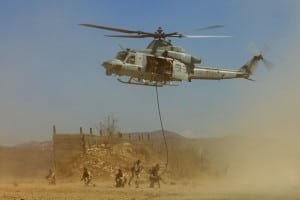 Metnar told reporters the helicopters are expected to be in the Czech armed forces' inventory by the end of 2023. Bell Helicopter Textron [TXT] makes the helicopters.
The latest helicopter deal follows the State Department's approval in May of two deals with the Czech Republic totaling over $1 billion for 12 Lockheed Martin Sikorsky [LMT] Black Hawks and four AH-1Z helicopters (Defense Daily, May 6).