A pair of senators are urging the State Department to impose sanctions on Turkey for its purchase of the Russian-made S-400 air defense system, raising concerns the capability is being used to detect U.S.-made F-16 fighter aircraft.
Sens. Chris Van Hollen (D-Md.) and James Lankford (R-Okla.) sent a letter Wednesday to Secretary of State Mike Pompeo pressing him to provide information on Turkey's use of the S-400. Ankara was removed from the F-35 program over its purchase of the system.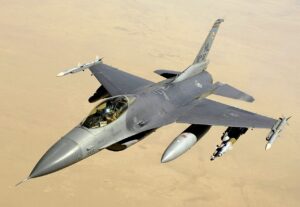 "We write concerning public reports that Turkey has activated the radars of its Russian-made S400 anti-aircraft system, in order to detect U.S.-made F-16 fighter jets returning from the Eunomia exercise conducted by France, Italy, Greece and Cyprus in late August in response to Turkey's unwarranted aggression in the Eastern Mediterranean," the senators wrote. "Last year, Turkish F-16 jets flew over Ankara as a part of a test of the S-400 system, which administration officials indicated could allow Russia a backdoor to spy on NATO allies."
Van Hollen and Lankford specifically ask Pompeo to provide information by Oct. 14 regarding the potential use of the S-400 to track F-16s returning from the recent exercise and if Ankara has integrated the Link-16 tactical data link with the system as a potential backdoor to NATO capabilities.
The senators also urge the Pentagon to speed up the process of removing Turkey from the F-35 supply chain, echoing previous concerns that a full removal could be delayed out to 2022.
"Reports of this activation make clear that Turkey has no intention of reversing course and divesting of this system. Additionally, the slow pace at which the Department of Defense is moving to remove Turkey from the F-35 supply chain has no doubt emboldened President Erdogan. Turkey's recent reported activation of the S-400 system to detect the U.S. F-16 underscores our grave concerns about Russia's ability to access sensitive data," the senators wrote.