Rep. Kathleen Rice (D-N.Y.), a member of the House Homeland Security Committee, said Tuesday she will not seek reelection in 2022.
Rice, a moderate Democrat, is now the 30th House member of her party to decide against seeking another term.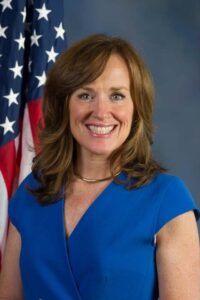 "Though I will not be running for re-election to Congress this year, I will remain focused on protecting our democracy and serving my constituents throughout the rest of my term," Rice said in a statement. "As I turn to the next chapter of my own personal and professional story, I do so with profound thanks to the community leaders, colleagues and staff who have lived our shared commitment to service with courage and humility."
Rice, who was previously a district attorney, has represented New York's 4th Congressional district since 2015 and reports have indicated the latest redistricting process is likely to not change the heavily-Democratic makeup of the Nassau County area she has served.
She also is currently a member of the House Homeland Security panel's Cybersecurity, Infrastructure Protection and Innovation Subcommittee.
Last year, the House passed Rice's Supporting Research and Development for First Responders Act (H.R. 1850), which aims to strengthen the position of the National Urban Security Technology Laboratory within DHS' Science and Technology (NUSTL) Directorate after the Trump administration attempted to cut off funding (Defense Daily, July 21).
The bill has yet to be introduced in the Senate.