A House Armed Services Committee cyber panel's draft portion of the next defense policy bill calls on the Pentagon to conduct an assessment on the annual cost impacts of poorly-performing software across the department.
The House Armed Services Subcommittee on Cyber, Innovative Technologies, and Information Systems' (CITI) markup for the fiscal year 2023 National Defense Authorization Act, released Tuesday and set to be considered Wednesday, includes a provision for DoD to follow commercial companies' practice of calculating the costs associated to time lost due to working with under-performing information systems.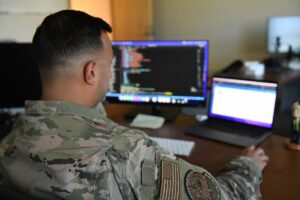 "Because the department and military services often have, what we consider, under-performing, poorly-performing software and IT, these servicemembers are wasting an enormous amount of their time which is not spent training, it's not spent thinking strategically, it's not spent doing the things that we need them to do as a military because they're literally staring, waiting for their computer to load, for their email to load, for one system to talk to another," committee staff told reporters ahead of the mark's release.
The panel's provision would specifically direct the Pentagon to contract with a federally funded research and development center to perform an independent study on the costs the department and military services face due to software issues "in terms of lost working hours on a yearly basis," according to the mark.
The study would include surveying the most pressing software and information system challenges that result in lost working hours across the department, "including an estimate of the number and cost of lost working hours for each military department, the impact of each challenge on retention, and the negative impact to any mission," the panel writes.
The eventual report would include a summary of the policy and technical challenges that hinder the ability to implement needed software reforms and recommendations to reduce future information systems burdens.
Following the HASC CITI Subcommittee's mark on Wednesday, the full committee is set to consider the next NDAA and a bevy of amendments on June 22.
Rep. Jim Langevin (D-R.I.), the subcommittee's chair and a top legislator on cyber security-related issues, announced in January he will not seek reelection in 2022 (Defense Daily, Jan. 18).