The Pentagon has tripled its use of Other Transaction Authority (OTA) agreements over the last three years to bring in more non-traditional partners to work on emerging technologies and prototyping, according to a new report from the Government Accountability Office.
GAO found DoD increased its amount obligated toward prototype OTA deals from $1.4 billion to $3.7 billion from FY '16 to FY '18, with nearly 90 percent of OTA actions executed with non-traditional partners.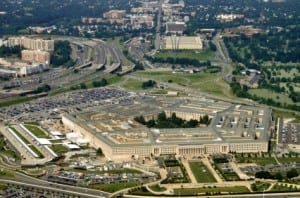 Congress in 2015 granted DoD the authority to award OTA agreements that allows the department to more rapidly prototype new technologies without subjecting contracts to certain federal regulations that would otherwise slow down the process.
The report cites the Army as the biggest participant in the OTA boom, executing $5.3 billion across 863 OTA actions over the last three years, with the deals accounting for 69 percent of new awards and actions.
GAO officials did note the Army often awarded OTA deals on behalf of other DoD agencies, including the Air Force and Navy, when leveraging a similar consortium and the Defense Innovation Unit, which didn't receive OTA authority until November 2018.
DARPA was second behind the Army with $972 million across 245 OTA actions, followed by the Air Force with $829 million toward 99 OTA deals. The Navy executed $29.7 million across 21 OTA actions over the last three years.
Three of the top five recipients for DoD OTAs were consortium management groups that help manage the deals for companies working on the prototypes. Advanced Technology International brought in $3.5 billion, Consortium Management Group, Inc. received $566 million and the National Center for Manufacturing Sciences, Inc. was awarded $377 million in OTA deals.
Lockheed Martin [LMT] and Aerojet Rocketdyne [AJRD] rounded out the top five, with the companies receiving $380.8 million and $297.3 million, respectively.
"Traditional defense contractors can be awarded prototype other transactions under three possible conditions: by partnering with at least one non-traditional defense contractor or nonprofit research institution participating to a significant extent, paying at least one-third of the total project cost, or having the government agency's senior procurement executive determine in writing that exceptional circumstances justify the use of a prototype other transaction," GAO officials wrote in the report.