The Army is looking for industry input on a new precision weapon system for its current and future rotary wing and unmanned aircraft, capable of reaching ranges of at least 40 kilometers.
A Request for Information released Tuesday details initial requirements for the Long Range Precision Munition System and asks industry to provide details on current offerings and weapon concepts that could be available up to seven years down the road.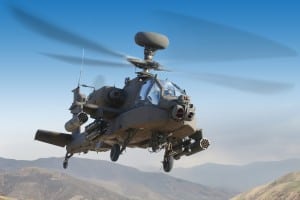 "Potential weapons systems must be precision capable and demonstrated as a complete system in a relevant environment; responses will also serve to inform Air Launched Effects lethal requirements," officials wrote. "The weapons system should be able to engage stationary and moving targets in day and night conditions in adverse weather and global positioning system (GPS) denied environments with low collateral damage."
Current requirements for the weapon system include the ability to take out a range of targets, from integrated air defense systems to command and control nodes, and remain survivable against air defense and counter precision-guided munitions. 
The Army said its anticipated range requirement is 40 kilometers, while noting that it has an objective goal of reaching ranges beyond that mark.
Officials said the Army is also accepting concepts for future weapon systems that may only be available five to seven years from now if they align with the priorities for its Future Vertical lift projects, the Future Long Range Assault Aircraft and Future Attack Reconnaissance Aircraft. 
Respondents to the RFI will be invited to an industry event to brief officials on their potential offerings.