The Army in January will host a second industry day for its program to build a new technology architecture that will allow soldiers to function as "integrated weapons platforms," as the service looks to receive feedback on finalizing the project's common standards.
Officials from Program Executive Office-Soldier will detail the latest updates on the Adaptive Squad Architecture (ASA) effort, as well as provide information on the new Squad Integration Facility at Fort Belvoir in Virginia that is housing the project's development.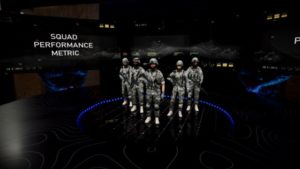 "The purpose of this event is to continue ASA dialogue with our industry partners and to provide industry an opportunity to collaboratively shape the ASA," officials wrote in a Dec. 6 notice.
An initial industry day was held in August, where officials detailed ASA's goal to cut cables, reduce size and weight and streamline power sources across individual soldier components, and focus around optimizing soldiers the same way the Army works on platforms such as aircraft or tanks (Defense Daily, Aug. 21).
ASA, which the Army plans to roll out in early 2021, won't have a prime contractor, but will rather revolve around problem statements for industry to offer applications and tools that will work on top of the new government-owned architecture.
The first problem statements are likely to be released in January around the time of the second industry day.
The second industry day will take place on Jan. 23 at the National Infantry Museum in Columbus, Georgia.