General Dynamics [GD] has received a $3.4 billion deal from the Army to deliver additional Hydra-70 rocket systems, the Pentagon said Friday.
Work on the deal is expected to be completed by September 2026.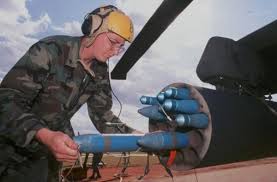 Hydra-70 rocket systems are 2.75-inch air-to-ground rockets, with the Army employing them on AH-64 Apache helicopters.
The Pentagon did not specify how many rocket systems are included in the latest order with General Dynamics Ordnance and Tactical Systems.