The Pentagon's emerging technologies office has selected information security firm ZScaler [ZS] to deliver a prototype secure cloud management solution designed to detect and respond to cyber threats, the company said Friday.
ZScaler now joins
Google Cloud [GOOG] in the Defense Innovation Unit prototype program, which looks to find a 'zero trust' capability to provide secure network access across the major cloud computing offerings, including Microsoft's [MSFT] Azure and Amazon Web Services [AMZN].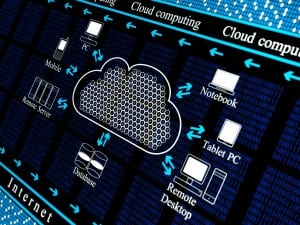 DIU's multi-cloud security solution program may result in a production agreement to utilize the capability across the Pentagon if the prototype proves successful, according to the company.
"Zscaler has been a zero trust leader since our inception, and we are proud to work with DIU to help protect the Department of Defense from adversaries threatening national security," Drew Schnabel, the company's vice president for federal programs, said in a statement. "Zscaler will minimize the attack surface by directly connecting people to the internet and their applications. Our innovative approach also delivers a great experience for personnel no matter their location, device, or network, through our globally distributed cloud."
Company officials said DIU expects the solution to be able to scale up to 500,000 concurrent users across 1 million endpoint devices, noting its offering is able to handle an unlimited number of user connections.
"The Zscaler platform processes more than 100 billion transactions per day, blocks approximately 100 million threats per day and applies approximately 120,000 security updates daily to protect customers," company officials wrote.
Google Cloud said last week it had been selected for the DIU program and that it's providing a solution based on its Anthos security platform (Defense Daily, May 21).