The U.S. government authorized arms sales amounting to over $175 billion in fiscal year 2020, a 2.8 percent increase the previous year at $170 billion, officials said Friday.
These sales numbers are the combined total of implemented Foreign Military Sales (FMS) cases and Direct Commercial Sales (DCS). This was made up of $50.78 billion in implemented FMS in FY '20 and $124.3 billion in approved DCS cases, according to a fact sheet issued by the State Department's Bureau of Political-Military Affairs.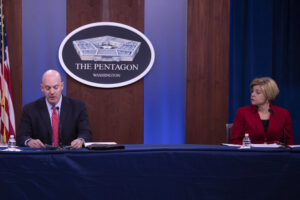 However, the value of implemented FMS cases actually decreased this year.
"The overall value of State Department-authorized government to government FMS cases implemented by the Defense Security Cooperation Agency [DSCA] decreased 8.3 percent from $55.39 billion in fiscal year 2019 to $50.78 billion in fiscal year 2020," Assistant Secretary of State for Political-Military Affairs R. Clarke Cooper said in a press conference Dec. 4.
"However, the three-year rolling average, which is the more accurate measure of trends in defense trade, rose to $54 billion. This is for a 5.8 percent increase in sales volumes," he continued.
In contrast, the total value of FMS congressional notifications, including those not implemented, rose from $55.33 billion in FY '19 to $87.64 billion in FY '20.
The increase in congressional notification FMS value was notably driven by the potential sale of F-35 Joint Strike Fighters to Japan at a cost of over $23 billion," Cooper said.
The State Department approved that deal in July, covering 105 F-35A Conventional Take-Off and 42 F-35B Short Take-off and Vertical Landing variants (Defense Daily, July 9).
Cooper said that was the second largest sale authorized by the State Department.
Cooper said that and other multi-billion dollar sales "if concluded argue for continued strong FMS sales well into fiscal year 2021."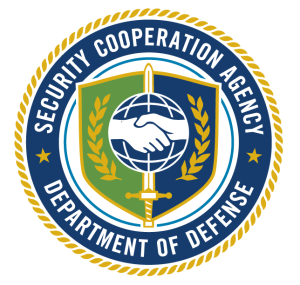 Moreover, director of the Defense Security Cooperation Agency (DSCA) Heidi Grant argued the three-year rolling average is a more accurate measure than the annual total "as it reduces the impact of sales that were implemented late in one fiscal year or early in the next…The sales demonstrate that the United States continues to be the global security partner of choice.
Similarly, while the total licenses adjudicated in DCS decreased from $36 billion to $29 billion over FY '19 to FY '20, the total value of approved cases increased from $115 billion in FY '19 to $124 billion in FY '20.
The fact sheet noted this is an 8.4 percent increase in department-authorized commercial export licenses via DCS. The total value includes authorizations of hardware, defense services, and technical data.
The State Department said the total number of DCS congressional notifications increased from 89 in FY '19 to 127 in FY '20, representing an increase from $16 billion to $38.5 billion.
The officials said it is possible the recent $23 billion in Foreign Military Sales to the United Arab Emirates goes forward before the incoming Biden administration could block it by inauguration day on January 20, 2021.
Last month, the State Department approved several FMS sales to UAE covering 50 F-35As, 18 weapons ready MQ-9B unmanned aircraft systems, and $10 billion in various munitions (Defense Daily, Nov. 10).
Earlier this week, Sens. Chris Murphy (D-Conn.), Robert Menendez (D-N.J.), and Rand Paul (R-Ky.) introduced four joint resolutions to block the FMS to UAE due to concerns the technology could be transferred to China, UAE's human rights record and its arms purchases from Russia (Defense Daily, Dec. 1).
President-Elect Joe Biden's nominee as Secretary of State, Tony Blinken, expressed concerns about selling the F-35 to Middle East countries beyond Israel.
Cooper said the upcoming UAE F-35 sale benchmarks are the congressional notification period completion next week followed by a bilateral U.S.-UAE Letters of Agreement (LOA).
"That's a bilateral process between the United States and the UAE. So that does not have a particular set timeline. Obviously when we work on LOAs, in any case, the partners certainly would like to see it done sooner than later but it does not have the date specificity."
Grant added that it "absolutely" is possible the LOAs could be completed by Jan. 20.
"We don't control it, we are waiting on the Congress benchmark, then were going to wait once we offer it to the Emiratis, it's up to them as far as timeline, but it's possible."