The State Department approved a possible $675 million Foreign Military Sale (FMS) to South Korea for follow-on support and services for F-35 Joint Strike Fighter aircraft, engines, weapons, and other equipment.
The Defense Security Cooperation Agency (DSCA) notified Congress of the approval on Friday.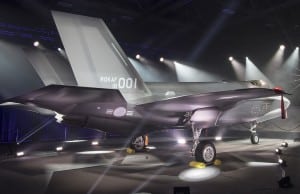 South Korea's request covers follow-on support and services for its F-35 aircraft, engines, and weapons; publications and technical documentation; support equipment; spare and repair parts; repair and return; test equipment; software delivery and support; pilot flight equipment; personnel training equipment; and other related U.S. government and contractor logistical and technical support.
The primary contractor for the FMS is primary F-35 manufacturer Lockheed Martin [LMT], and engine builder Pratt and Whitney, a subsidiary of Raytheon Technologies [RTX].
DSCA said the sale would sustain South Korea's flight and maintenance activity, improving sustainability and continue support for its F-35 fleet.
The agency noted the sale helps support the security and defense needs of one of the closest allies of the U.S. in the Indo-Pacific Command theater.
Implementation of the sale would require 14-26 more U.S. contractor representatives being assigned to South Korea.