The State Department said Monday it has approved a potential $1.9 billion deal with India for an Integrated Air Defense Weapon System comprising Sentinel radars, Advanced Medium-Range Air-to-Air Missiles (AMRAAM) and Stinger missiles.
The Defense Security Cooperation Agency (DSCA) notified Congress of the foreign military sale on Feb. 7.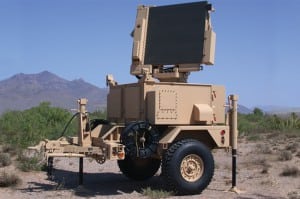 Under the deal, the integrated IADW system would include five Sentinel radars, 118 AMRAAM missiles and 134 Stinger missiles.
"India intends to use these defense articles and services to modernize its armed forces, and to expand its existing air defense architecture to counter threats posed by air attack. This will contribute to India's military goal to update its capability while further enhancing greater interoperability between India, the U.S., and other allies," DSCA officials said in a statement.
The deal also includes 32 M4A1 riles, 40,000 rounds of M855 5.56mm ammunition, fire distribution centers, handheld remote terminals, electrical-optical/infrared sensors, and missile launchers.
The prime contractors for the deal are Raytheon [RTN] and Kongsberg Defense and Aerospace.