Secretary of the Navy Kenneth Braithwaite on Tuesday said he wants to stand up a new numbered fleet, U.S. 1st Fleet, at the border of the Indian and Pacific Oceans.
Braithwaite said while he has not yet discussed this with the new Acting Secretary of Defense Christopher Miller, "I've crossed all the other T's and dotted all the other I's."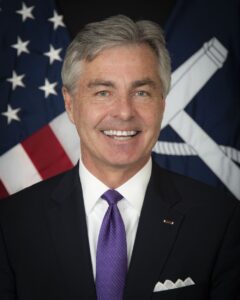 "We want to stand up a new numbered fleet and we want to put that numbered fleet in the crossroads between the Indian and the Pacific Oceans," Braithwaite said while speaking during the virtual annual Naval Submarine League annual symposium.
"If we're really going to have an Indo-PACOM footprint, we can't just rely on the 7th Fleet in Japan, we have to look to our other allies and partners like Singapore, like India, and actually put a numbered fleet where it would be extremely relevant if, God forbid, we were ever to get in any kind of a dustup," he continued.
The secretary emphasized that most importantly the 1st Fleet "can provide a much more formidable deterrence. So we're going to create the 1st Fleet and we're going to put it, if not Singapore right out of the chocks, we're going to look to making it more expeditionary-oriented and move it across the Pacific until it is where our allies and partners see that it could best assist them as well as to assist us."
Braithwaite said he was recently in Singapore where he met with the Minister of Defense to discuss enhanced naval presence and "he embraced that in the totality of the opportunity."
He said he is also headed to India within weeks at the invitation of the Minister of Defense "to talk about their concerns in that part of the world."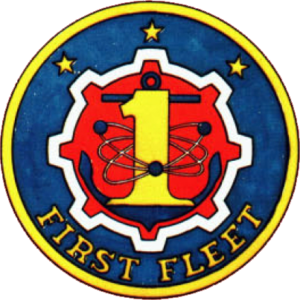 The secretary underscored the U.S. cannot stand up against China alone without having allies and partners closely aligned.
Currently, the 7th Fleet is based in Japan and covers space from the India-Pakistan border to the International Date Line and from the Kuril Islands, between Japan and the Russian mainland, to the Antarctic. This covers over 50 percent of the world's population and 36 maritime countries.
Braithwaite did not provide any details to how large the 1st Fleet staff could be, if ships would be forward-deployed to the region, where the boundary would be with the 7th Fleet, and how it would split responsibilities with 7th Fleet.
The previous U.S. 1st Fleet last existed from 1947 to 1973 in the western Pacific Ocean when it was disestablished and its duties were assumed by the 3rd Fleet. U.S. 3rd Fleet operates out of San Diego and covers from the International Dateline west to the U.S. West Coast.