A federal court on Friday granted the Pentagon's motion to remand Amazon's [AMZN] legal challenge of the potential $10 billion Joint Enterprise Defense Infrastructure (JEDI) cloud competition, allowing the department to reevaluate proposals for the program. 
The Pentagon now has until mid-August to review technical aspects of the contracting process and will allow Amazon Web Services and Microsoft [MSFT], the two JEDI finalists, to submit revised bids for the work.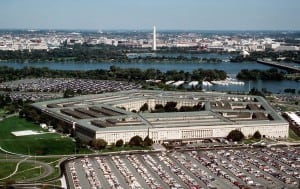 "We are pleased with the court's decision to grant our Motion for Voluntary Remand.  We will immediately execute the procedures outlined in the Motion for Voluntary Remand, issuing a solicitation amendment to allow for limited proposal revisions and a reevaluation of the proposals. We remain focused on delivering this critical capability to warfighters as quickly and efficiently as possible," Air Force Lt. Col. Robert Carver said in a statement to Defense Daily. 
Microsoft beat out AWS for the JEDI cloud contract in October, following two years of program delays, allegations of conflict of interest, pre-award protests and congressional and industry pushback over the Pentagon's decision to go with a single-award approach.
In the Pentagon's motion to remand, originally filed in mid-March, the department noted that a potential reevaluation could result in a change in the contract winner and "may obviate the need for further litigation in this court" (Defense Daily, March 13). 
Amazon has previously said it opposes the Pentagon's motion, calling the proposal an attempt to "gerrymander" the corrective action process and alleging it would not address errors in the competition and unreasonably favor current awardee Microsoft in the re-solicitation effort (Defense Daily, March 24). 
Friday's order states the remand is set for up to 120 days, while it may be extended, upon a further motion, if the Pentagon needs additional time to conduct the reevaluation process. 
Within five days of the Pentagon concluding its reevaluation, both the department and Amazon are required to submit a joint status report regarding the need for further litigation to solve the matter.  
The latest court proceeding follows the release of a report from DoD's inspector general concluding the JEDI procurement process was conducted fairly, while noting that proprietary information was improperly disclosed to Amazon after it lost and that program officials were barred from answering questions on their communications with the White House (Defense Daily, April 15).