The Office of Naval Research (ONR) issued a Broad Agency Announcement (BAA) Monday announcing $30 million in funding opportunities in search of dual Navy and commercial technologies and also announced it will award another $250 million over the next 90 days to help industry deal with the COVID-19 pandemic.
ONR underscored this BAA aims to both sustain the existing research and development industrial base and attract new small business partners amid disruptions due to the COVID-19 pandemic.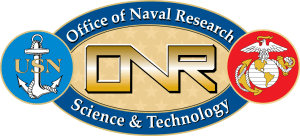 ONR issued the BAA via its agile Small Business Innovation Research (SBIR) and Small Business Technology Transfer (STTR) programs. SBIR provides the Navy and Marine Corps with advances in technology created by small businesses and STTR transitions products developed by small businesses and research institutions.
"During this national emergency, the Naval Research Enterprise must engage all activities to ensure we accomplish our current workload, make sure vital naval partners survive current economic conditions, and bring in new partners," DoN SBIR/STTR Director Bob Smith said in a statement.
"I'm proud the DoN SBIR/STTR programs are taking bold steps to maintain the defense industrial base through accelerated funding awards," he added.
The BAA is titled DoN SBIR FY20.4 and ONR said it particularly "seeks proposals from innovative small businesses and startups for high-impact, scalable technologies that address both naval requirements and the needs of the commercial market."
The BAA noted the Navy is requesting "proposals that demonstrate development and commercialization of dual-use technologies responsive to topic requirements while also meeting unmet market demands. Companies proposing scalable high-impact technologies addressing commercial market needs that can be leveraged by the Navy are strongly encouraged to apply."
The topics are divided into naval depot modernization and sustainment, digital logistics, deployable systems manufacturability, and rapid reconstitution of communications and company hardware solutions.
ONR underscored this BAA is part of a larger SBIR/STTR effort to help sustain the defense industrial base during the pandemic by awarding over $250 million over the next 90 days
Earlier this month, Assistant Secretary of the Navy for Research, Development and Acquisition James Geurts told reporters ONR has obligated about $1.5 billion compared to its preexisting plan to have obligated $1.029 billion by this time in the year (Defense Daily, April 16).
The Navy is accelerating contracts and funding opportunities to help buffer the impact of the pandemic on the defense industrial base's economic wellness.
On Tuesday, Geurts told reporters his previous work focusing on four Ds — decentralizing, differentiating, digitizing and developing the workforce — has helped ONR accelerate this kind of work at SBIR.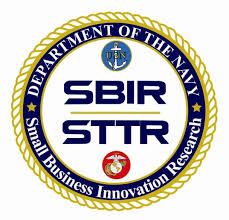 He noted differentiating work aims to move organizations to not apply the same tool to every job. "While we did that, ONR is about 50% of their obligations. So ONR is…doing an out of cycle SBIR and we're going to accelerate several hundred million dollars of SBIR awards. But that's because we've trained that SBIR team to operate at speed in a way that makes sense for SBIR."
The BAA document notes under depot modernization and sustainment the department's sustainment community is "urgently seeking modern tools, solutions, and processes to reliably and safely get DON assets back in the field as quickly as possible."
While technologies to maintain and sustain ships, aircraft and vehicles have advanced in recent decades, "the DON sustainment community has struggled to identify, pilot, and integrate those same technological advances into public shipyards, fleet readiness centers, and ground vehicle depots."
Sub-topic focus areas include expeditionary maintenance smart boxes (command, control and communications), autonomous 3D precision scanning (autonomy, artificial intelligence/machine learning), autonomous non-destructive inspection (autonomy), and miniaturized end effectors (microelectronics).
The BAA said on the logistics topic the Navy is "seeking modern tools and capabilities to improve the resiliency of the existing systems utilized for logistical support to forward deployed forces, not just materiel support, but ensured dynamic, reliable, and robust delivery of medical supplies, support and care."
The document noted logistical information and processes are often dispersed with only small portions of information shared between groups, but "the COVID-19 pandemic has shown a number of unforeseen and known vulnerabilities to our logistical systems. Mandatory telework and "stay-at-home" orders have severely limited network bandwidth and the timely flow of information. It has also dynamically altered the demand for certain goods in unpredicted ways, e.g. N95 masks."
The focus areas are divided into digital logistics challenge for fragile, remote systems and digital logistics challenge for improved medical care.
ONR explained with deployable systems manufacturability the Navy "seeks to develop and demonstrate rapid, distributed, on-demand, small-scaled, domestic manufacturing of deployable systems capable of supporting multiple payload types and multiple missions for various air, surface, and undersea naval platforms."
Focus areas of the topic include deployable sensor/effector manufacturing, inflatable array structures and materials manufacturing, and unmanned vehicles manufacturability.
In the last topic, rapid reconstitution of communications and compact hardware solutions, the Navy "is urgently seeking portable, small form factor communications capabilities that meet the requirements for rapid and coordinated response in the event of a global crisis."
The document added "technical solutions for the rapid reconstitution of communications in denied or intermittent environments, as well as small form factor and man portable communications hardware (antennas, radios, etc.) will offer new capabilities for rapid, coordinated responses in the face of global crisis."
Focus areas include rapid reconstitution of submarine ashore Very Low Frequency (FLF) communications systems, small form factor retractable antenna for secure communications on medium-sized Unmanned Undersea Vehicles (UUVs), and maximally autonomy management and control of a communication system with the ability to meet the "Commander's Intent" for a given contingency mission."
The BAA noted only one proposal will be accepted per proposer per each technology acceleration topic so each proposer must select one focus area. The BAA will close on May 28.