The Marine Corps has placed its latest full-rate production order for the AN/TPS-80 Ground/Air Task-Oriented Radar (G/ATOR) systems, awarding Northrop Grumman [NOC] $237 million for eight more radars.
The Lot 3 order, announced by the Pentagon on Feb. 12, brings the total value of G/ATOR production up to $686 million.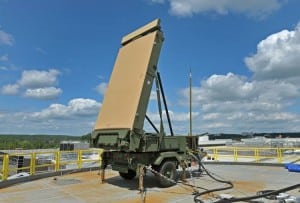 Mike Meaney, the company's vice president for land and maritime sensors, told Defense Daily the Lot 3 radar deliveries are expected to begin in 2023.
Northrop Grumman has delivered 14 of the advanced, multi-mission 360-degree Active Electronically Scanned Array (AESA) G/ATOR radars to the Marine Corps to date, according to Meaney.
G/ATOR is designed to better defend against a growing array of short and medium range threats, including cruise missiles and rockets.