The Defense Department said it has finished a new $34 billion deal with Lockheed Martin [LMT] to buy 478 F-35 Joint Strike Fighters for the U.S. and international customers, reducing the price per aircraft by an average of 12.7 percent by Lot 14.
This deal covers low-rate initial production F-35s, particularly 149 in Lots 12, 160 in Lot 13, and 169 in Lot 14. It also amounts to 351 F-35As, 86 F-35Bs, and 41 F-35Cs. This includes both the U.S. services and partner nations and foreign military sales (FMS) customers.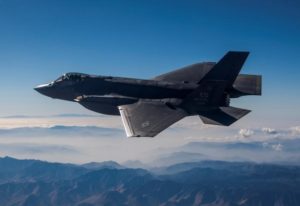 Of these aircraft, 291 will be for the U.S. military, 127 for F-35 international partners, and 60 as FMS customers.
The Pentagon underscored under this deal the F-35 will continue to lower in cost. By Lot 14 the F-35A unit cost will have about a 12.8 percent reduction from Lot 11, F-35Bs will have a 12.3 percent reduction over Lot 11, and F-35Cs will have a 13.2 percent reduction from Lot 11. This amounts to an average 12.7 percent savings across all three variants form Lot 11 to 14.
Under the deal, F-35As will reach an average unit cost of $82.4 million in Lot 12, $79.2 million in Lot 13, and $77.9 million in Lot 14. F-35Bs will cost $10.8 million in Lot 12, $104.8 million in Lot 13, and $101.3 million in Lot 14. F-35Cs will cost $103.1 million in Lot 12, $98.1 million in Lot 13, and $94.4 million in Lot 14
"These represent some of the largest achieved savings lot over lot for the program. This contract will allow U.S. men and women in uniform alongside our F-35 partners to maintain a competitive advantage with its unique unmatched 5th generation capabilities," Undersecretary of Defense for Acquisition and Sustainment Ellen Lord told reporters today.
"This agreement represents our continued agreement to reduce F-35 cost aggressively, incentivize industry to meet required performance, and deliver advanced capabilities to our warfighters at the best values to taxpayers," Lord continued.
She noted the F-35A will reach a unit recurring flyaway cost per aircraft target of $80 million for the Air Force's F-35A price by Lot 13, "which is one lot earlier than planned, a significant milestone for the department."
In a statement, Greg Ulmer, Lockheed Martin, F-35 Program vice president and general manager, said the F-35 enterprise has reduced procurement costs of the F-35 to equal or less than 4th generation legacy aircraft "with smart acquisition strategies, strong government-industry partnership and a relentless focus on quality and cost reduction."
"With the F-35A unit cost now below $80 million in Lot 13, we were able to exceed our long-standing cost reduction commitment one year earlier than planned," Ulmer added.
In June, DoD first announced it reached a handshake agreement with Lockheed Martin for Lot 12 of the F-35 that allows for an $80 million F-35A to be delivered a year earlier than planned (Defense Daily, June 10).
Lord also pointed out this is the first time the F-35 Joint Program Office will award a significant F-35 aircraft procurement in the same fiscal year as the congressional appropriation year.
As part of this agreement, the department awarded Lockheed Martin a $7 billion modification to procure 114 F-35s on Oct. 28.
This covers 48 F-35As for the Air Force, 20 F-35Bs for the Marine Corps, nine F-35Cs for the Navy, 12 F-35As for Norway, 15 F-35As for Australia, and eight F-35A and two F-35Bs for Italy. The award is inclusive of the fiscal year 2019 Lot 13 plus-up aircraft.
The award also adds scope for the Air System Diminishing Manufacturing Sources integration, software data loads, critical safety items, red gear, non-recurring engineering, recurring engineering and the Joint Strike Fighter Airborne Data Emulator.
Work on these 114 F-35s is expected to be finished by March 2023. The contract is split among $2.8 billion for the Air Force, $1.3 billion for the Marine Corps, $612 million for the Navy, $2.2 billion for non-DoD participants, and $62 million for FMS customers.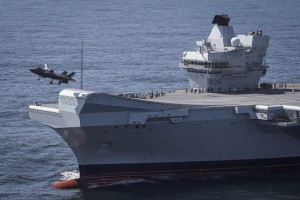 F-35 Program Executive Officer Lt. Gen. Eric Fick said the Pentagon previously announced 255 aircraft with $11 billion in obligations for advanced procurement, economic order quantities and work done previously on undefinitized contract actions for Lots 12 and 13. So this new contract adds another 114 aircraft to the previously announced 255.
"We also obligated an additional $10 billion to Lockheed that was not included in the announcement because the announcement was already previously made for the initiation of those tails" and it is "for completion of initial work done on the previously ordered 255 aircraft," Fick said.
Fick said since the FY 2020 budget has not been appropriated there is still about another 100 aircraft and $7 billion to go to reach the 478 F-35s under this deal.
"So we don't have that budget yet. We can't make that contract award for the final aircraft until such time as we have the statutory authority to do that."
Lockheed Martin said over 450 aircraft are currently operating around the world, so once these Lot 12-14 aircraft are completed that number will more than double.