The Marine Corps said Friday it has canceled this fall's Modern Day Marine (MDM) expo due to the national surge in COVID-19 cases, and will instead hold a new event in May 2022.
The expo was set to take place from Sept. 21 to 23 at Marine Corps Base Quantico in Virginia.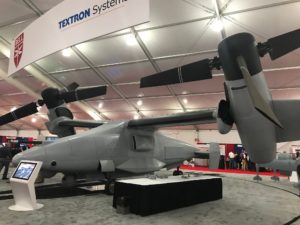 "While we are deeply disappointed by this swift and unanticipated change in the COVID-19 situation, we are sustained by the prospect that a more dynamic, 'next generation' version of the Modern Day Marine Expo is not far off," the event organizers wrote in a statement. "We look forward to sharing the expanded lineup of participating DoD leaders and organizations that will consolidate MDM's position as the essential 'must attend' professional development forum for conveying Marine Corps messages and priorities to the critical constituencies with a bearing on Force Design 2030 objectives."
Next year's event is scheduled for May 10-12 at the Walter E. Washington Convention Center in Washington, D.C.
This is the second year in the row Modern Day Marine will not be held in person, with event organizers shifting to a virtual format for last fall's iteration (Defense Daily, June 29 2020). 
Modern Day Marine often features discussions from senior leadership on programmatic opportunities and technology developments, as well as exhibitors showcasing new platforms such as BAE Systems' Amphibious Combat Vehicle and Bell's [TXT] V-247 autonomous tiltrotor aircraft.
The Army Aviation Association of America (AAAA) also recently announced it has canceled its Aircraft Survivability Equipment Symposium scheduled for Sept. 13-14 in Kissimmee, Florida due to COVID-19 concerns (Defense Daily, Aug. 19).