The Army Aviation Association of America (AAAA) said Thursday it has canceled its Aircraft Survivability Equipment Symposium scheduled for Sept. 13-14 due to the national surge in COVID-19 cases.
William Harris, AAAA's executive director, said the group's leadership "concluded that current conditions will not yet safely allow Department of Defense personnel to attend the event."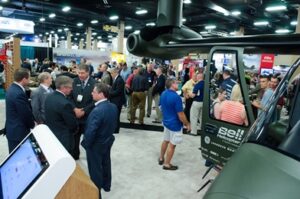 The event was set to take place in Kissimmee, Florida.
Harris said AAAA is hopeful that conditions will improve over the next few months so the event can be rescheduled for mid-November.
"We are anxious to unite as a community and look forward to seeing you all as soon as conditions for a safe and successful event warrant!" Harris wrote in the announcement.