Lockheed Martin [LMT] has received a new two-year $93 million deal to continue work supporting the National Cyber Range (NCR) effort, as the company readies for the Pentagon to re-compete the contract in 2020 with plans to expand the program to four sites.
Company officials told reporters last week a final request for proposals for the next NCR deal is expected to be released on Dec. 6, with a spokesperson confirming to
Defense Daily that the re-compete contract is likely to be awarded in early fiscal year 2021.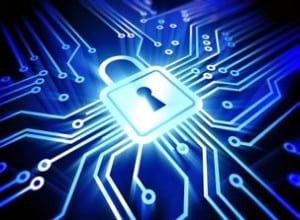 "This is the contract that will allow the support that we provide to Test Resource Management Center for National Cyber Range to continue, as they move toward the re-compete for the National Cyber Range complex that is coming in the near future. This is, for all intents and purposes, a bridge to allow services to continue," Thomas Warner, Lockheed Martin Rotary & Mission Systems vice president of cyber solutions, told reporters.
NCR is DoD's program to provide a secure facility for Cyber Mission Forces to test new capabilities and run through mission rehearsals in a realistic test environment.
Lockheed Martin first supported NCR development 10 years ago when it started as a DARPA program, and then received the initial deal in 2012 to build and operate the main site in Orlando, Florida.
"This experience gives Lockheed Martin unique capabilities and insights that provide realistic training environments. And those environments are scalable and can produce meaningful results for Cyber Mission Forces as well as all of the services' cyber forces," Warner said. "We are postured to support the U.S. government in its plans to expand for the rapidly growing demand for these range capabilities."
Warner and Patrick Lardieri, the company's technical lead for NCR, noted the re-compete deal will likely line up with the Pentagon's push to increase the number of events the range will handle and expand the overall number of test sites.
Lardieri noted that Lockheed Martin was originally on contract to manage about 30 events per year at the NCR, which has now been upped to over 100 events a year.
"Over the past nine years supporting the National Cyber Range, as one of the premier cyber ranges in the United States, we've seen the demand for cyber range events grow considerably," Lardieri said. "The DoD projects that this growth curve is going to continue at this pace for the next three to five years. That's going to drive the expansion of cyber range capacity and services, like we're seeing at the National Cyber Range complex."
In the course of its work on NCR, Lardieri said Lockheed Martin has been able to work through two new tools for advanced cyber modeling and simulated traffic generation.
"[The former] allows us to design these realistic networks in a way that allows us to reuse portions of them over and over again. It provides for affordable and rapid creation of new environments," Lardieri said. "[The latter] allows us to design these realistic networks in a way that allows us to reuse portions of them over and over again. It provides for affordable and rapid creation of new environments."