The Navy picked Leidos [LDOS] over three other bidders for a $12 million contract for the design of the Medium Unmanned Undersea Vehicle (MUUV).
The contract includes options that, if exercised, would raise the total value up to $358 million. The work will mostly occur in Lynwood, Wash. (70 percent); Arlington, Va. (10 percent); Newport, R.I. (10 percent) and other U.S.-based locations. It is expected to be finished by June 2023, but if all options are exercised the work will last through June 2032.
This is the result of an effort started in 2020, when the Navy released a Request For Proposals (RFP) for the design, development, test and production of MUUVs. At the time, the Navy said the MUUV would be modular with plug-in capabilities and payloads for different missions with open systems and open architecture (Defense Daily, May 22, 2020).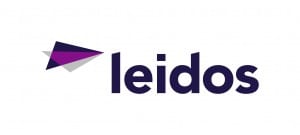 According to the RFP, the Navy ultimately plans for the MUUV to operate in two configurations and be deployable from both ashore and various vessels.
MUUV will have a single common baseline architecture for sensors and components but divided into the Razorback Torpedo Tube Launch and Recovery (TTL&R) and Maritime Expeditionary Mine Countermeasures UUV (MEMUUV) configurations. TTL&R will provide submarine-based oceanographic sensing and data collection while the MEMUUV will provide surface-launched and recovered mine countermeasures.
The RFP started by only covering the TTL&R variant.
The Razorback was derived from the Navy's submarine-launched Littoral Battlespace Sensing Autonomous Undersea Vehicle effort, which has the Deck Shelter and TTL&R deployment configurations.
In 2019, a Navy official said the Razorback would be launched from submarine from torpedo tubes while the service and industry were still working on how submarines will recover it (Defense Daily, Oct. 24, 2019).
At the time of this award, obligated funds were split between $7 million (59 percent) from the fiscal year 2021 Navy research and development account and $5 million (41 percent) from the FY '22 research and development account. Of these funds, $7 million is due to expire by the end of this fiscal year.
The Navy, which received four offers in the competition, did not specify the other competitors. Nevertheless, the list potentially includes HII [HII] as it produces the REMUS line of small and medium UUVs as well as working with Boeing [BA] on the Navy's Orca Extra Large UUV and also General Dynamics Mission Systems [GD] as it producers the Knifefish mine countermeasure UUV for the Navy, based on the Bluefin-21 UUV.
However, on July 11 General Dynamics told Defense Daily it did not compete for the MUUV contract.