In this new monthly column, Defense Daily highlights individuals from across the government, industry and academia whose efforts contribute daily to national defense, from the program managers to the human resource leaders, to the engineers and logistics officers.
Brenda Davidson serves as the Director and Deputy Program Manager for Upper Tier Integrated Air and Missile Defense at Lockheed Martin Missiles and Fire Control. She has worked with the company for over 30 years in missile defense programs like the Terminal High Altitude Area Defense (THAAD) system and the Patriot Advanced Capability (PAC)-3 Missile Segment Enhancement, serving as Program Director for PAC-3 Production Programs.
How did you get involved in the defense industry/community?
I was raised on a farm in Eastern New Mexico. The country school I attended had 120 students for grades 1st through 12th. The teacher who had the biggest influence during my high school years was Vandean Isler. She taught me typing and bookkeeping. Her favorite saying was "you better learn how to do this, or you will become a pooper scooper". With her influence, I grew to love accounting and selected this as my educational major. With my educational goal in mind, I completed my last two years of high school at Amarillo High to be better prepared for college.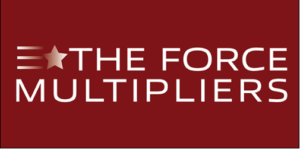 After graduating from Texas A&M of West Texas with a BBA in Accounting, I moved around the United States with my husband – Kyle, who was an officer in the US Navy. I was always able to find a job in accounting each time we moved with his career.
After Kyle got out of the Navy, we decided to relocate to the Dallas Fort Worth area because of the central location between my parents in Amarillo and his parents in Temple. Shortly after arriving in the metroplex, I accepted a position with General Dynamics (now Lockheed Martin Aeronautics). It was during the time of Ronald Reagan's defense buildup. We had over 30,000 employees working at the Fort Worth facility. I was the first woman to hire into an audit group. My responsibility was to travel to small subcontractors to review their historical records and basis of estimates to determine a fair and reasonable price for products we were purchasing.
What are some challenges you faced working through your career?
I have seen many changes in the defense industry over the last 30 years. During the early 1990's, General Dynamics went through major downsizing due to shrinking defense budgets and the loss of the A-12 Aircraft program. The headcount at the Fort Worth facility went as low as 8,000 employees. It was a difficult time for the employees who had to find new employment, but it was also difficult for the people who stayed with the company and had to take on additional job responsibilities due to the reduction in staffing.
The changing industry kicked off many mergers and acquisitions. General Dynamics sold the aircraft division to Lockheed in 1993, which then merged with Martin Marietta in 1995. During this timeframe, I worked on several projects to consolidate operations and streamline processes. I transferred to Missiles and Fire Control in 1998 to begin working in the missile business which has had consistent growth over the last 20 years. Over the last two years we have had explosive growth and I feel like we have gone full circle back to the 1980s.
Did you feel like you always had sufficient mentors and leaders to help guide you?Why/why not?
I have had the opportunity to work with many outstanding leaders and mentors. I embraced the value of mentoring early in my career with my first formal mentoring relationship established in 1990. I have had formal and informal mentors. Each of my leaders and mentors have been part of my continuous improvement and growth journey. They have provided encouragement and advice throughout my career. I have developed mentoring relationships for various reasons. Some have provided guidance and advice over many years and others have provided technical expertise when I needed to gain knowledge quickly.
I also have found great mentors/leaders through my volunteer work. I serve on the Board of Directors for the Arlington-Mansfield Area YMCA and the Trinity Sports Foundation. These community nonprofit organizations provide access to successful leaders across various industries. Their guidance and leadership to these organizations broaden my experience outside of the embedded culture of the defense industry. I remember one mentor who walked me through the defense budgeting process from user development of the requirement through congressional appropriations.
How do you work to be a mentor yourself to younger counterparts?
I have had the privilege to mentor many people over the years. It is an honor to be part of someone else's journey. Passing knowledge and experiences on to someone else provides fulfillment. My success is no longer graded only by what I do in my individual career, but what I give back to develop new leaders and transfer knowledge and experience to sustain the corporation in the future. My success is shown each time someone I mentored or managed is promoted to a new position and take on more responsibility.
How has the culture changed around diversity within your career?
As I stated earlier, I was the first women in my organization when I entered into this industry. My manager was concerned with a female employee traveling alone. This is something which is not thought of today. I was normally the only female in the room filled with male counterparts. I recall attending a training course shortly after transferring to Missiles and Fire Control in which I was met at the door by the Human Resource manager. I was the only women in the training course, and she wanted to make sure I was comfortable attending. Over the years the diversity among team members has greatly increased to include people with broader ethnic and lifestyle backgrounds ultimately resulting in much higher performing teams.
What is your advice for new entrants to the defense/military community?
There are many opportunities in the future for new employees coming into this community. It is a field which new entrants can take pride that what they are doing makes a difference. Our warfighters deserve the best products and being part of a team, which provides advanced technical solutions to meet their needs provides endless job satisfaction. Our defense community needs people with creativity and out of box thinking to ensure we stay in front of the changing threat environment, so do not be afraid to challenge the norms and suggest new ways of doing things.
What do you see as the future of your sector in national defense?
The threats continue to increase in the world we live in. Integrated Air and Missile Defense is needed to defend our country and our allies against these threats. We must move with agility to stay in front of our adversaries.
What are some of the under-appreciated positions in the defense field, the unsung heroes or essential cogs in the machine that help the job get done with less recognition?
The THAAD missile system employs over 18,000 people. Every person is needed to ensure the highest quality product for our warfighters. There is not one person who works on the program which is more valuable than the other. It takes the janitor who cleans the floors to ensure we have no foreign object debris (FOD), the employees on the manufacturing floor to make sure each production step is performed consistently, the person who processes paperwork for placing of purchase orders, documents the manufacturing build history, or paying the bills. The list of skills required to build the product is long, but it takes everyone to ensure we deliver the highest quality product every time to our warfighters who deserve nothing less.
Who are the Force Multipliers in your community? Let us know at [email protected].