The President of General Dynamics' [GD] Electric Boat has tested positive for the COVID-19 virus while the company confirmed further changes to the workforce configuration to limit its spread within their facilities.
In an April 4 message to employees, GD EB president Kevin Graney disclosed he has tested positive for the pandemic virus, noting his symptoms were mild.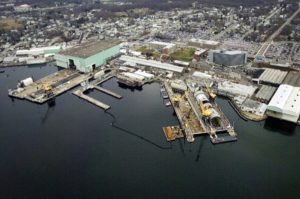 "I will be out of the plant until I am cleared by medical to return. In line with our protocol and public heath guidance, employees who were near me and had close contact have been notified, and are monitoring their own health. My office and surrounding areas are being cleaned this weekend," he wrote.
Graney said his symptoms were mild, consisting of a low grade fever and nasal congestion that developed from April 1-2 and in another situation he would take some pain/fever reducers and go to work. Instead, he listened to company doctors about staying at home if sick.
While Graney is sick, he said he will work from home until cleared of the virus and Chief Operating Officer Kurt Hesch will lead the organization for normal daily activities and events.
"Please stay focused on your own personal health. Each of us knows when we're not quite feeling right. In my case, the indicators were subtle, but enough to cause me to pay attention. Stay vigilant about your health and the health of those around you. Practice social distancing, wash your hands often stay hydrated and get rest when you can. Most importantly, stay home if you are sick," Graney added.
"Kevin is a talented engineer and shipbuilder, a good leader at the shipyard, and most importantly a really good person – we're all rooting for him to get healthy as soon as possible, and it's good to know that right now his symptoms are mild," Rep. Joe Courtney (D-Conn.), chairman of the House Armed Services Seapower subcommittee, said in an April 4 statement.
"The top priority has to remain maintaining the health and safety of the thousands of hard-working men and women down at the shipyard who are working to meet real, tangible national security priorities in real time. Having been in constant contact with EB over these last challenging few weeks, I know that they are continually looking at additional ways to reduce risk for the people who work there," Courtney added.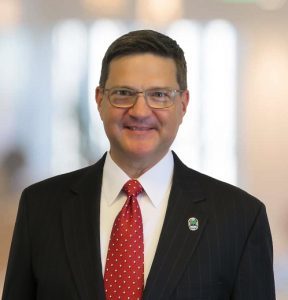 In a separate April 5 message to employees, Graney noted EB now has 10 confirmed COVID-19 cases.
He said since the pandemic began, the company has been modifying how they do work by using social distancing protocols, enable working from home, and alternate work scheduled including a second shift at the New London facility to spread people out. More changes are coming.
"Over the last week, we've been making preparations to dramatically reduce the number of people in the Groton shipyard. This plan will be put into place over the Easter weekend and will consist of blue and gold teams that will help spread us out even further. The Operations team is working through the details and I will provide you with an update in the coming days," Graney said.
He explained this requires planning and coordination and the company is working with employee unions to continue working while protecting health and also conducting shipyard work.
"We've worked on this plan with our Union partners, who continue to work alongside us to prioritize the health and safety of all employees while delivering on our critical mission."
Graney underscored the company still achieved two milestones in recent days: the Board of Inspection and Survey (INSURV) trial of the future Virginia-class attack submarine the USS Vermont (SSN-792) scheduled to start April 6 and the roll-out of the future USS Oregon (SSN-793) submarine set to occur on April 10.
"These are just two examples of work going on throughout our business as we confront this global pandemic together. Thank you for your continued hard work and dedication through this incredibly difficult time," Graney added.