DISA is readying to release a final Request for Proposals in late September for its potential $12 billion, single vendor contract to consolidate the Pentagon's 'Fourth Estate's' network capabilities.
During a pre-solicitation conference in August, DISA officials said a contract award for the Defense Enclave Services (DES) program is slated for December 2021.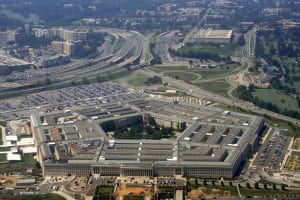 "Our role here is to migrate these [Fourth Estate] defense agencies from their legacy commodity IT networks to a single network we're calling DoDNet, which DISA will operate. The goal of this effort is to modernize the DoD IT architecture, reduce costs, improve business practices, and mitigate operational and cyber risks," said Air Force Col. Chris Autrey, program manager for DES, according to a
transcript of the conference.
Last year, the Pentagon tasked DISA with optimizing the Fourth Estate networks, which cover 22 agencies and 400,000 users.
DES is intended to "merge the networks, processes, tools, and infrastructure of 22 separate DoD agencies" under a single network provider.
"This optimization initiative seeks to modernize the DoD Architecture, reduce cost, improve business practices and mitigate operational and cyber risk. Through this acquisition effort the government is seeking to leverage commercial industry best practices, technical expertise, and the development of capabilities to provide responsive innovative services for DISA's mission partners," Debra Daniels, DISA's senior services manager, said during the conference.
DISA said DES will be a single-vendor IDIQ contract, with a ceiling value of $11.7 billion and covering up to 10 years of work.
DoD's other multi-billion dollar single-vendor IT program, the Joint Enterprise Defense Infrastructure cloud effort, has faced two years of program delays, allegations of conflict of interest, pre-award protests and congressional and industry pushback over the Pentagon's decision to go with a single-award approach.