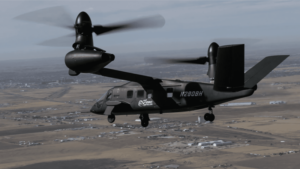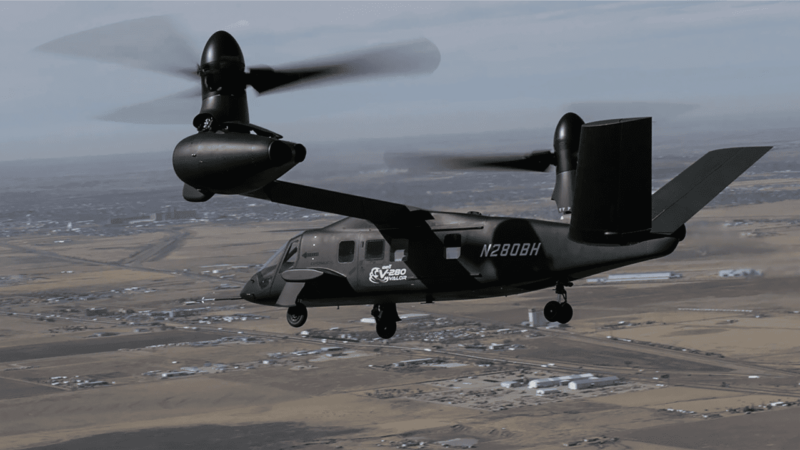 Collins Aerospace [UTX] sees its development of what could become the aviation industry's first FAA-certified multicore processor as providing a baseline for establishing an open architecture for the U.S. Army's Future Vertical Lift and other Department of Defense (DoD) aircraft upgrade programs.
The Assured Multicore processor is the company's baseline offering for FVL.
"Assured Multicore is the first and only multicore processor in the final stages of FAA certification," Dave Schreck, the company's vice president and general manager for military avionics and helicopters, wrote in a Sept. 16 email. "It includes both safety and mission-critical functionality in a single consolidated LRU [Line Replaceable Unit] to provide greater flexibility and potential for lower SWaP (or more horsepower). It can reduce and combine LRUs that require multiple operating systems with mixed DAL (Design Assurance Levels)."
Assured Multicore also "may be added as a technology insertion on legacy platforms or delivered as part of new lower SWaP hardware; provides, isolated processing resources for third party applications that each support individual OS and availability requirements; and reduces certification risks due to product line processing components shared with commercial industry," according to Schreck.
Further development of Open Systems Architecture (OSA) is another avionics priority for Collins Aerospace.
"The U.S. DoD is frustrated by extensive full-system regression testing for new 'mission' capabilities and desires the ability to easily field the new capabilities that cross multiple platforms," Schreck wrote in his email. "Collins is developing a resilient Digital Backbone infrastructure featuring a powerful combination of open industry standards and a unique approach using easily upgradable smart points of presence providing power distribution and data connectivity, along with robust upgradable cyber protection for seamless separation of air vehicle and mission systems in a highly flexible design that is future proof, scalable and secure."
Easily adaptable avionics will likely be a key element in making FVL more affordable.
"Implementation of an open systems architecture for FVL utilizing a Collins digital backbone will address the government's need for future affordable rapid mission systems modernization, all while keeping costs down," Schreck wrote.
At a recent Collins Aerospace media dinner in Washington, D.C., Phil Jasper, the president of Collins Aerospace's mission systems business unit, mentioned several other avionics efforts underway at the company as it strives to provide innovations in advanced data links, situational awareness, artificial intelligence, autonomous capabilities, and tasking.
One such effort is to address a possible Air Force program to upgrade the avionics on the Boeing [BA] B-52H bomber. While Jasper noted the opportunity that such upgrades present at the media dinner, Collins Aerospace declined to discuss them further.
The Boeing Combat Network Communications Technology (CONECT) program, which began in 2014, is replacing cockpit displays and communications with upgraded ones, including a moving map display in the cockpit and new displays at all crew stations; adding Link 16; and enabling machine-to-machine beyond-line-of-sight tasking/retargeting.
The Air Force has also finished or has in the works plans to replace the Northrop Grumman [NOC] APQ-166 terrain-following and mapping radars on the B-52 with an off-the-shelf system; add low-latency, jam-resistant command and control and communications; upgrade beyond-line-of-sight voice/data capability; modernize very low frequency/low frequency receivers for strategic nuclear communications; and integrate Advanced Extremely High Frequency satellite communications and advanced targeting pod color multi-function displays to enhance situational awareness.
Other B-52H improvements eyed are mobile user objective system-capable ARC-210 radios by Collins Aerospace.
On other avionics work, Jasper said that Collins Aerospace retrofits more C-130s than any company in the world.
"We were selected by L3Harris to provide our Flight2 avionics for the C-130 AMP [avionics modernization] program so that work will be ongoing," Schreck wrote in his email. "We also have our ACLADS [Advanced Cargo Loading and Delivery System] offering for the C-130."
The Air Force KC-46 Pegasus tanker by Boeing also has Collins Aerospace technologies.
"We have a powerful presence on the KC-46 with our air management systems; air refueling; cockpit avionics; electric power systems; lighting; landing systems and components; mission communications; power and environmental systems; safety and security systems; seating; and sensors," Schreck wrote.