Booz Allen Hamilton [BAH] has unveiled a new artificial intelligence platform designed to serve as an 'app store' for AI models to improve the ease of deploying and managing customers' new algorithms.
The new tool, called Modzy, leverages an "open architecture and vendor-agnostic" approach to continuously add new AI-powered models and capabilities, according to the company, which said interested customers can now request an initiation to receive early access starting today.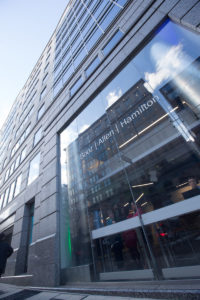 "It's about giving organizations choice and having a predictable and repeatable way to rapidly deploy, manage and secure AI models at enterprise scale," Josh Sullivan, Booz Allen Hamilton's executive leader for Modzy, said in a statement. "With Modzy, Booz Allen is challenging the idea that AI has to be custom-built for each department, project or purpose."
The company said Modzy's 'app-store'-like approach is intended to solve current governance and implementation issues slowing down the scaling of AI deployment by utilizing pre-trained AI models and allowing 'plug-and-play' data solutions to more easily integrate AI into users' applications.
Booz Allen Hamilton said Modzy will leverage AI models from several companies and start-ups including Hypergiant, Orbital Insight, AI.Reverie, Apptek, CrowdAI and Paravision.
"The Modzy platform and model marketplace create the missing AI layer in today's tech stack, accelerating the deployment of AI from the lab to the enterprise. With click-to-deploy access for a growing list of AI models from leading tech companies and open source communities, and an environment to upload, manage and reuse AI models, Modzy greatly reduces risk and barriers to adopting and scaling AI," company officials wrote in a statement.