The Army has begun soliciting industry proposals for a nearly $1 billion program to integrate and support cyber training across the Department of Defense, with a contract to be awarded by early 2021. 
A Request for Proposals notice for the Cyber Training, Readiness, Integration, Delivery and Enterprise Technology (TRIDENT) program, worth potentially $958 million, details plans to find a "consolidated, streamlined approach for integrating, incrementally releasing, and maintaining cyber training capabilities," with a main focus on developing the Persistent Cyber Training Environment to train U.S. Cyber Command's cyber mission forces.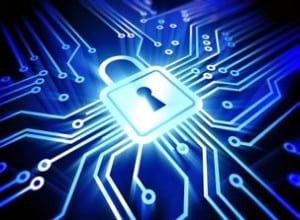 "This enterprise approach protects and leverages DoD's future investments in cyber training and related infrastructure," officials wrote in the RFP. "PCTE provides the DoD cyberspace workforce the capability to conduct cyberspace training, exercises, mission rehearsals, experimentations, certifications, as well, as the ability to assess and develop cyber tactics, techniques, and procedures."
Cyber TRIDENT is intended to streamline the delivery of new cyber training capabilities across the DoD and the joint services, to include developing architectural frameworks, establishing Development Security Operations (DevSecOps) environments and integrating third-party technologies for PCTE. 
ManTech [MANT] said in December it was partnering with General Dynamics [GD] to go after Cyber TRIDENT, which it called a "a vital national initiative to scale world-class cyber training across the military."
"The companies will develop a Persistent Cyber Training Environment platform that empowers holistic, enterprise-wide U.S. cyber training capabilities for the U.S. United States Department of Defense, delivering cyber threat-informed services, regional compute and data storage capabilities, and real-time DevSecOps on a global scale," ManTech officials wrote in a statement. 
Raytheon [RTN] also announced at the end of last year it planned to pursue Cyber TRIDENT and was teaming up with software firms Red Hat and VMWare [VMW]. 
"Raytheon's Cyber TRIDENT team is challenging the status quo for how software is developed and delivered to military training systems," Bob Williams, vice president of global training solutions for Raytheon's intelligence and space business, said in a statement. "The speed of change in cyber warfare dictates rapid and continuous delivery of new training, which Raytheon will accomplish with techniques such as DevOps."
Responses to the Cyber TRIDENT RFP are due to the Army by Aug. 6.