The Army's top acquisition and technology official confirmed to lawmakers on Tuesday the service has ended a science and technology effort to develop the Strategic Long Range Cannon (SLRC) due to cost and capability redundancy concerns.
During a House Armed Services Tactical Air and Land Forces Subcommittee hearing, Rep. Mikie Sherrill (D-N.J.) pressed Army officials on the decision to not include funding in the service's fiscal year 2023 budget request to further SLRC work, which aimed to develop a system capable of shooting projectiles at ranges of 1,000 nautical miles.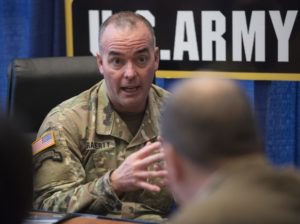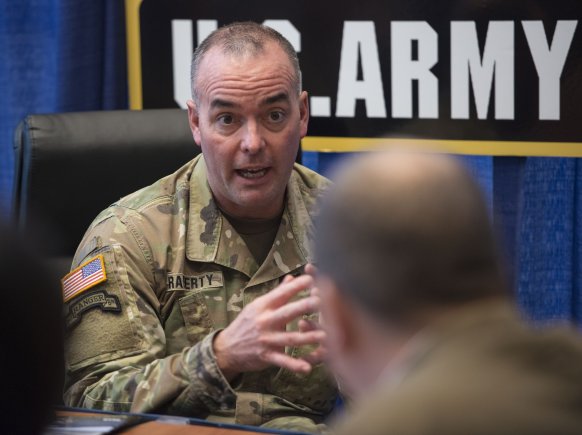 Sherrill noted she discussed the program with Bush before the hearing and added the panel has recently heard from senior officials, including Joint Chiefs Chairman Army Gen. Mark Milley and Marine Commandant Gen. David Berger, on the "necessity for a cannon artillery platform that is more survivable and has less of a signature than missile platforms can offer."
"I, and it appears several others, don't share your belief that the SLRC would be redundant," Sherrill said. "But what was really concerning to me yesterday was your comment on the cost. Because when I asked what the Army was projecting what fielding the program would cost, you told me the Army didn't have a cost estimate. So I have to say it's concerning to me that the Army would cut funding for a program that meets a critical capability gap without doing a robust cost estimate to determine if it was a worthwhile investment, especially given the stated need from combatant commanders and senior military leaders."
Bush responded that the Army does not typically do full cost estimates of programs still in that process of the S&T phase.
"However, we did feel we had sufficient information, based on similar programs that are in development, to understand the rough scope of such an effort. And the secretary believed that was enough information to support her decision," Bush said. "I understand members get views from many in the Department of Defense and I am just presenting the Army's view."
Maj. Gen. John Rafferty, director of the Army's Long Range Precision Fires Cross-Functional Team, said last September that a National Academies of Science, Engineering and Medicine study on SLRC's feasibility was nearing completion, expressing confidence at the time that the program would receive a "seal of approval" (Defense Daily, Sept. 3 2021).
Rafferty noted at the time that a full-range demonstration with an SLRC technology demonstrator could take place in 2023.
After investing $61.8 million in FY '20 and $62.7 million in FY '21 for SLRC technology maturation, the Army's budget documents for FY '22 detailed plans to realign $72.6 million from the program to a new account called "Technology Maturation Initiative (TMI) Planning for Super-System and Technology Product Prototyping."
FY '22 budget documents note funding for the new account will go toward "advanced technologies" that support a range of current programs as well as "technologies that have matured to [Technology Readiness Level] 6 from S&T but are deemed too high risk for transition to [programs or record] without additional prototyping/Soldier evaluations."
"Efforts selected by the 3-Star Technology Maturation Board will address [program of records'] required capability gaps in the areas of deep strike munition/munition systems, alternative munition effect capability, advanced navigation/networking and advanced soldier, vehicle, and platform capabilities," the Army wrote in the budget documents.