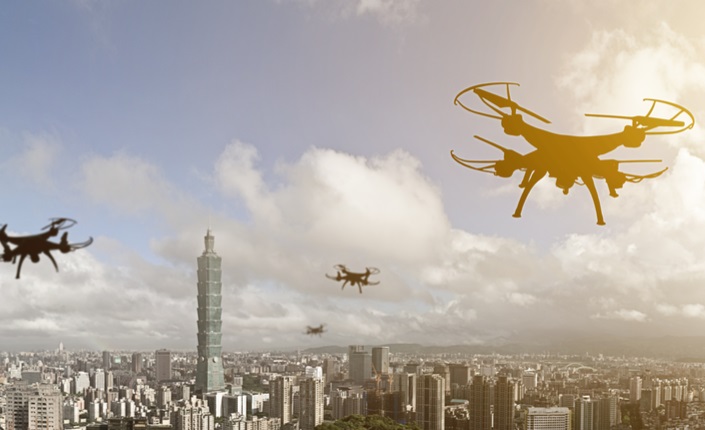 Amid the ongoing impact of the COVID-19 pandemic and continuing regulatory delays for the drone industry, UAS service supplier AirMap is parting ways with CEO David Hose and initiating a search for a new chief executive.
The Santa Monica, Ca.-based startup laid off approximately 20 to 30 percent of its work force earlier this year as it has struggled to deal with the COVID-19 environment, though in March the company closed a timely $31 million Series C, according to Crunchbase.
Hose, a serial entrepreneur, investor and executive, was named CEO of AirMap in March 2018 and led the company to acquire drone operations platform Hangar last year as well as launch a number of new partnerships across continents, including with Swiss air navigation service provider Skyguide.
"AirMap thanks David for his tremendous contributions to the company over the past two years. Under David's leadership, AirMap achieved significant growth and brought the benefits of drones to customers across multiple industries," a representative for AirMap told sister publication
Avionics International via email.
AirMap is a participant in numerous past and ongoing drone integration pilot programs and regulatory activities, including NASA's UTM TCL-4 trials and the Federal Aviation Administration's Remote ID Cohort.
The company also received $3.3 million in Defense Production Act Title III funds from the U.S. Department of Defense, as part of industry COVID-19 relief efforts, to aid product development and engineering support for integration of sUAS mission planning, post-mission analysis, and unmanned traffic management software.
Despite these projects and over 135,000 monthly active users of its platform in June — an all-time high, according to AirMap — the company is struggling to differentiate its product from competitors in the increasingly crowded UAS Service Supplier (USS) market.
"When drone start-ups reach a certain point, they often look for a CEO that is focused on the business rather than the technology, as was the case with PrecisionHawk, Airware (before it ceased operations) and Aeryon Labs," Michael Blades, vice president for aerospace, defense and security at Frost & Sullivan, told Avionics. "This can be good or bad; sometimes it's a sign of market maturity, and sometimes it's a sign that the company is on the wrong growth or product trajectory. Most often it seems to be the latter."
The drone market continues to grow, and with it the market for drone services, but slow progress of regulators on integrating drones into manned airspace and populated areas is one hindrance to unmanned operations at greater scale. In the United States, technology and regulatory requirements for beyond visual line of sight flight, operations over people and remote ID have yet to be finalized. The FAA is expected to release a fine rule on remote ID before the end of the year.
"In general, I think this is a positive move for the company, but it also hints at the broader problems faced by UAS service suppliers: how many USSs can survive?" Blades added. "How long until their business model can be monetized? We expect some of these companies will either fold or link up in M&A."