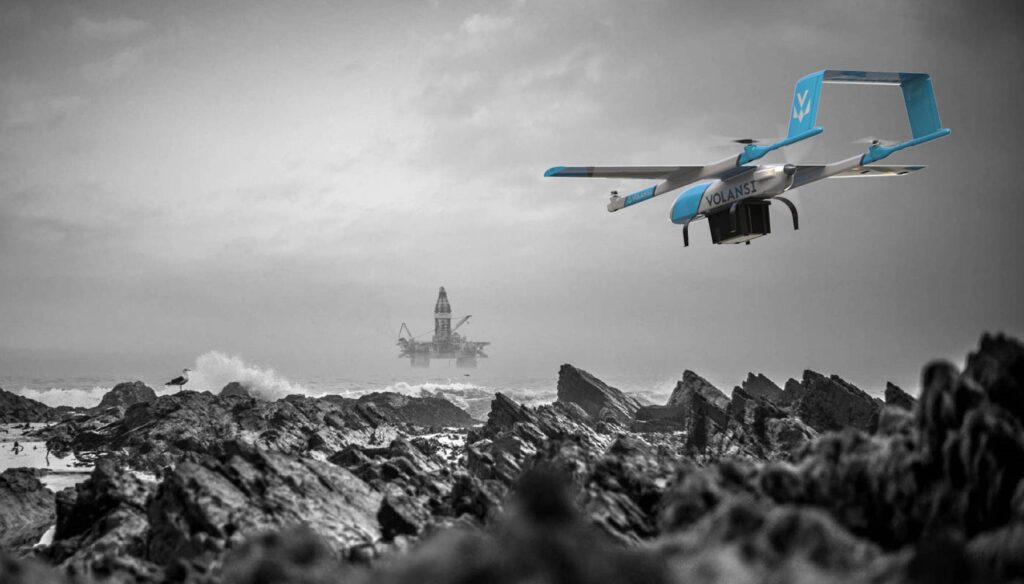 Volansi completed a $50 million Series B financing round led by Icon Ventures to continue development of its autonomous vertical takeoff and landing cargo drones. Other participants in the round include Lightspeed Venture Partners, YCombinator, Harpoon Ventures OnePlanet, Graphene Ventures and Merck Global Health Innovation Fund.
Volansi's portfolio of drones, focused on autonomous middle-mile delivery, span payloads of 10 to 50 lbs, with its signature VOLY C10 carrying 10 lbs over 50 miles. That drone was recently chosen by the state of North Dakota for testing and development of its statewide beyond-visual-line-of-sight (BVLOS) network, primarily because of the ease which various technologies such as command-and-control links and detect-and-avoid can be installed on the platform.
"Volansi's proposal was impressive. We feel confident that the VOLY C10 will not only meet our needs in testing the earliest stages of network deployment but will support the integration of new technology as the project evolves," said Jim Cieplak, program manager of the statewide BVLOS network. Physical infrastructure for that project will be built by Collins Aerospace [RTN], L3Harris Technologies [LHX] and Thales USA.
The company's focus is on urgent delivery of spare parts, medical supplies and defense logistics. In May, during the U.S. Air Force's Agility Prime virtual kickoff event, Volansi unveiled its VOLY M20, a hybrid, multi-mission variant that can carry both 20 lbs of cargo and 10 lbs of sensors up to 350 miles at 75 mph cruise speed.
"In austere, remote locations, our VTOL drones could be used to replace the use of helicopters for smaller-weight/size deliveries to remote communities. For example, providing nutrient-rich, fresh foods to small outpost communities and bringing back mail," Hannan Parvizian, CEO and co-founder of Volansi, told sister publication Avionics International. "We've found that utilizing our drones in these scenarios costs 1/4th the expense of utilizing manned helicopters."
Kirsten Bartok Touw, founder and managing partner of AirFinance Ventures — an investor in Volansi, as well as cargo drone startup Elroy Air — told Avionics International in the near-term she sees much of the significant monetization opportunity for the cargo delivery space in military applications rather than the industrial space, as militaries often operate in austere environments with little existing infrastructure and also have less rigid requirements for fielding of aircraft than civil regulators.
With this Series B, Volansi's total funds raised to date reaches $75 million, granting the company significant flexibility to continue development of its aircraft and expand and scale operations globally.