The U.S. has approved sending another $775 million in weapons to Ukraine, with the latest package including a range of capabilities from the first delivery of ScanEagle reconnaissance drones to additional munitions for High Mobility Artillery Rocket Systems (HIMARS) launchers.
With the latest package, which is the 19th drawdown of equipment from existing Pentagon inventories, the U.S. has now committed to sending nearly $10 billion in weapons to Ukraine since the beginning of Russia's invasion.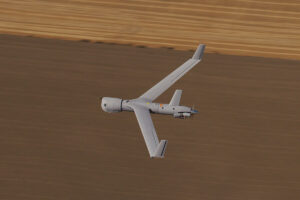 "As President Biden has made clear, we will support Ukraine as they defend their democracy for as long as it takes. The United States will continue to work with its allies and partners to provide Ukraine with key capabilities to meet Ukraine's evolving battlefield requirements," the Pentagon wrote in a statement on Friday.
Along with the 15 ScanEagle drones, capabilities in the latest package the U.S. will be providing for the first time also include 16 105mm Howitzers along with 36,000 artillery rounds, 40 Mine Resistant Ambush Protected Vehicles, 1,500 TOW missiles and 2,000 anti-armor rounds for Carl-Gustaf anti-tank weapons.
"I would say in general, ScanEagle will enable the targeting of the whole host of artillery capabilities that Ukraine has available," a senior defense official told reporters on Friday of the Boeing [BA] Insitu-built drones.
The new package also includes more High-Speed Anti-radiation (HARM) missiles, 50 Humvees, 1,000 Javelin anti-armor missiles, mine clearing equipment, demolition munitions, tactical secure communications systems, night vision devices, thermal imagery systems, optics, and laser rangefinders.
"Ukraine has successfully employed these [HARM] missiles. They have successfully integrated them onto Ukrainian aircraft, and this enables Ukraine to seek and destroy Russian radars, so we'll be providing additional HARM missiles," the senior defense official said.
Friday's announcement follows a $1 billion weapons aid deal approved earlier this month, which was the largest package to date (Defense Daily, Aug. 8).