The top Republican on the House Armed Services Committee (HASC) said Tuesday the final, conferenced version of the fiscal year 2021 defense authorization likely won't be completed until after the Nov. 3 election.
Rep. Mac Thornberry (R-Texas), the outgoing HASC ranking member, noted the conference committee will need to particularly work on settling differences between the House and Senate's version of the $740.5 billion defense policy bill on the renaming of bases named after Confederate leaders and details of a new Pacific Deterrence Initiative.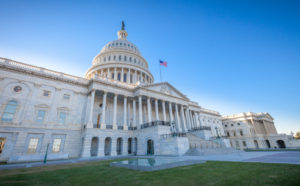 "There are further negotiations that have to occur. And part of that negotiation is talking with the White House about the shape of [the base renaming] provision. Is there a way to get everybody to 'good'? Of course there is. Is it likely to happen before the election? No, it's not," Thornberry said during a discussion at the Defense News virtual conference.
While both versions of the FY '21 NDAA passed with provisions for renaming bases, President Trump has threatened to veto the bill if the provision is included in the final version.
The House's version requires installations to be renamed within a year of the bill's passage, while the Senate requires a change within three years.
Thornberry said lawmakers will also have to work through differences in the new Pacific Deterrence Initiative, with the Senate proposing a $6 billion plan to boost deterrence against China in the region and the House offering a $3.6 billion pathway.
"I think this is a very important provision, and the most important part is that you do see a version of it in the House and a version in the Senate. [Defense] Secretary Esper says he supports a version of it now. He was reluctant for a while. So we'll work out the details," Thornberry said. 
The NDAA conference delay has been expected with only a handful of working days left on the legislative calendar before lawmakers break for an October recess, while Thornberry said he expects quick progress when Congress returns following the election.