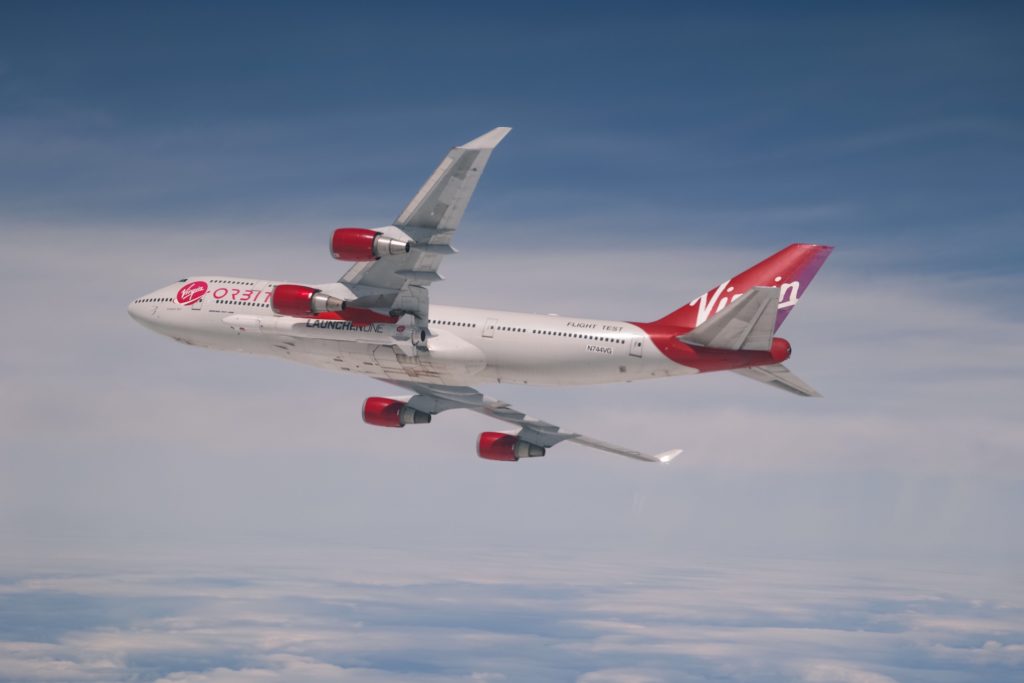 The U.S. Space Force (USSF) has awarded Virgin Orbit subsidiary VOX Space a $35 million contract to launch three dedicated missions using its LauncherOne rocket to deliver 44 small satellites to Low-Earth Orbit (LEO). The first launch could occur as early as October 2021
The launch service contract was announced April 10 and awarded by the USSF Rocket Systems Launch Program (RSLP) Office. VOX Space will deliver multiple spacecraft to orbit for the Department of Defense (DoD) Space Test Program-S28 (STP-S28). According to VOX Space, the STP-S28 mission goal is to deploy multiple technology demonstrations to LEO, advance space domain awareness and communications and inform future developments of the Space Force's space architecture.
"We're very eager to bring a new standard of flexibility in launch to the U.S. national security community with LauncherOne," said VOX Space President Mandy Vaughn. "We see the STP-S28 mission as an excellent example of how cutting-edge commercial launch systems like ours can enable the U.S. Space Force to execute missions in a way that's more tactically responsive.
This is the first task order under the Orbital Services Program-4 (OSP-4) Indefinite Delivery/Indefinite Quantity (IDIQ) contract. OSP-4 allows the military to rapidly acquire launch services and enable launch within 12 to 24 months from a task order. The STP-S28 mission is the first of 20 missions projected over the OSP-4 nine-year ordering period.
"We are excited to partner with VOX Space and believe the STP-S28 mission will showcase industry innovation, international partnering and provide a gateway to work with some of the newest, leading-edge entrants for emerging small launch service providers. With our small launch contracts we are able to take more risks and move quickly to produce high rewards and tactically responsive launch capabilities for combatant commanders," said Lt. Col. Ryan Rose, chief of the Small Launch and Targets Division at Kirtland Air Force Base, New Mexico. "This program provides the perfect opportunity to highlight SMC's (Space and Missile Systems Center) ability to streamline procurement and mission execution, foster innovation, and preserve the best chance for mission success."
The OSP-4 was announced in October 2019. The other awardees able to compete for task orders are Aevum, Firefly Black, Northrop Grumman [NOC], Rocket Lab USA, Space Exploration Technologies Corp., United Launch Alliance (ULA), and X-Bow Launch Systems. ULA is a joint venture between Lockheed Martin [LMT] and Boeing [BA].
Separately, on April 12, Virgin Orbit conducted a successful cryogenic captive carry flight with Cosmic Girl and LauncherOne underwing. Cosmic Girl successfully completed a pull-up maneuver and simulated drop. This rehearsal was the last major test before the upcoming launch demonstration. Virgin Orbit said that this captive carry test was different from others in the past because liquid nitrogen was used instead of water, because of its similar temperature to liquid oxygen.
This article was originally published in our sister publication Via Satellite.