The Future Is Now: Vertical Lift and Multi-Domain Operations
Special report
U.S. Army leaders have said that Future Vertical Lift will be essential to maneuver warfare in future conflicts.  While FVL development efforts proceed, Bell believes it has the solution already in hand, the V-280 tiltrotor.
Bell may hold the key to the future, as the Army's Future Vertical Lift requirements call for revolutionary advances in maneuverability, agility, lethality, reach, survivability, and sustainment to win on highly contested future battlefields.
And, as Bell ramps up such military application efforts, the V-280 is ready to become the Army's Future Long-Range Assault Aircraft.
Fill out the form to find out more details in this fascinating new report ->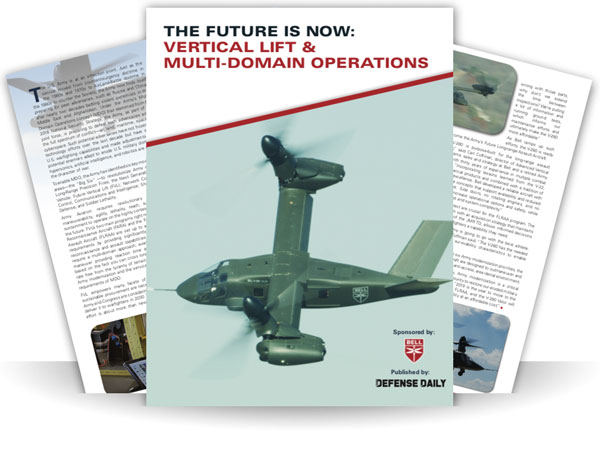 Brought to you by: