The Navy plans to request pricing for an unlimited warranty on the future guided missile frigate, FFG(X), before it exercises the first ship option, an updated Government Accountability Office (GAO) report noted Thursday.
Last month, the GAO published a report that acknowledged the service took steps to reduce acquisition risk in the FFG(X), but recommended it should have opted for a warranty rather than a guaranty.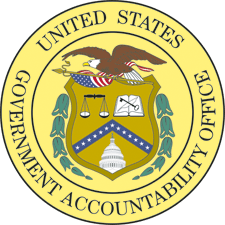 The Navy planned to require each frigate have a minimum $5 million guaranty to correct shipbuilder-responsible defects found within 18 months after ship delivery. The report noted using guarantees "help ensure the FFG(X) shipbuilding is responsible for correcting defects up to a point, but guarantees generally do not provide the same level of coverage as warranties."
Under warranties, the government generally receives a contractual right for the correction of all defects for which the shipbuilder is responsible at the builder's expense.
In contrast, the GAO said it previously found "unlike a warranty, the Navy almost exclusively paid for defects that were the shipbuilder's responsibility under a guaranty because the contract type and terms" in contracts they reviewed.
"Such conditions limit the incentive to discover every deficiency during the guaranty period, and may negatively affect quality improvements over time," it continued.
The initial Defense Department comments to the GAO's recommendation concurred with its findings, but did not agree to any warranty change.
However, on Thursday the GAO published a revised report that included an omitted response page from Stacy Cummings, principal deputy assistant secretary of defense for acquisition enablers.
Cummings added "to support the GAO recommendation to request pricing for an unlimited warranty, the Navy will request pricing for unlimited warranty before exercising the first ship option and evaluate the business case."
Previously, GAO said the Navy argued that mandating industry propose a warranty "could result in additional costs to the government because the initial cost of the ship could be raised substantially to include the cost of the warranty."
The service also said a requirement for guaranty pricing could limit industry participation in the FFG(X) competition if offerors are "unwilling to accept the risk associated with a warranty and unable to provide reasonable pricing."
However, the report noted the Navy provided no analysis to support those claims and did not demonstrate why warranties would not provide a greater value than the $5 million guaranty the Navy proposed for FFG(X).
In a March 2016 report, the office found the use of a guaranty did not help improve cost or quality outcomes for ships reviewed while the use of a warranty in commercial shipbuilding and some Coast Guard vessels "improves cost and quality outcomes by requiring shipbuilders to pay to repair defects."
That report noted one example when the Coast Guard paid up front for the warranty on the Fast Response Cutter, that cost was 41 percent of the total defect correction costs.