Lockheed Martin [LMT] has received a 10-year, $62 billion contract to deliver F-16 aircraft for foreign military sales, the Pentagon said Friday.
The contract includes an initial delivery order worth nearly $5 billion and covering 90 aircraft.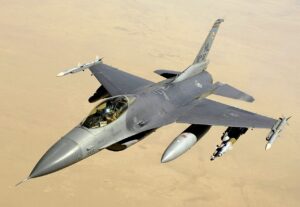 The announcement doesn't specify which countries will be receiving the F-16s.
However, the State Department last August approved an $8 billion deal with Taiwan for 66 F-16C/D Block 70 aircraft (Defense Daily, Oct. 7 2019). 
The State Department also approved a $3.8 billion deal with Morocco for 25 F-16C/D Block 72 aircraft in March 2019.