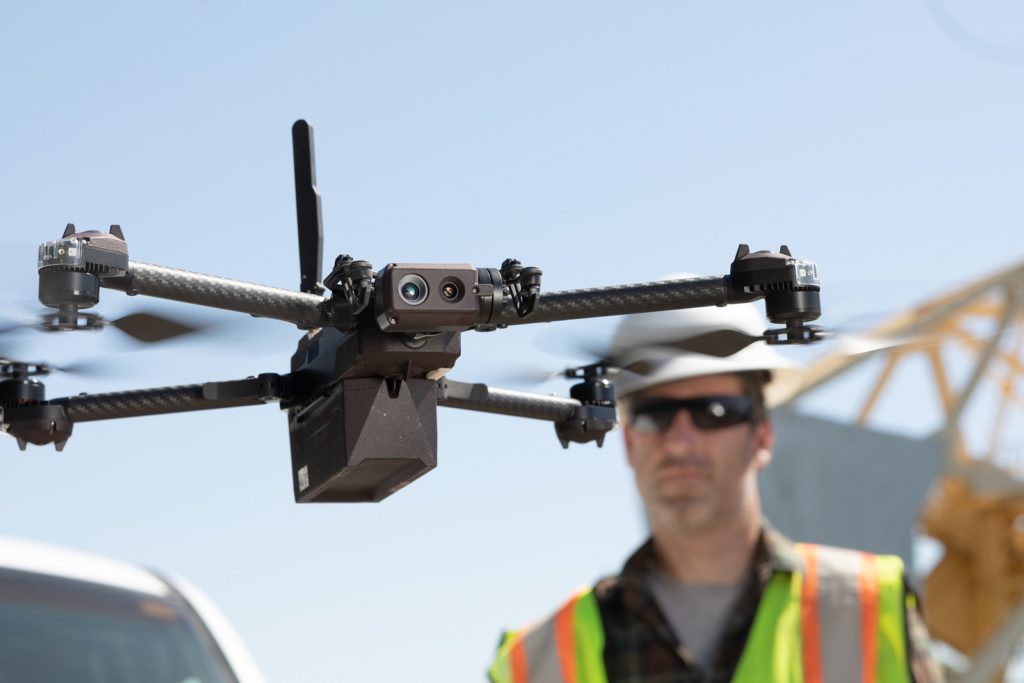 Skydio, a Redwood City, Calif.-based developer of small unmanned aircraft systems (UAS) for recreation, commercial and military uses, closed $100 million in Series C funding, bringing its total funds raised to $170 million.
Known primarily for its industry-leading autonomy systems and high-quality video production, Skydio has contracts with the U.S. Army, U.S. Air Force and Drug Enforcement Agency. It's one of a few U.S.-based companies the Pentagon is hoping will be able to provide secure, affordable small drones after the DoD acted to ban the use of Chinese-made DJI drones due to data security concerns.
Last May, Skydio was one of six companies the Army chose, through the Defense Innovation unit, to develop short-range reconnaissance (SRR) platforms. The other five are Altavian, Teal Drones, Lumenier, Vantage Robotics and Parrot.
Alongside the fundraise, Skydio announced a new family of drones it calls X2, available in a configuration that meets that Army's SRR requirements. The platform pairs Skydio's autonomous navigation technology with a ruggedized airframe, folding arms, a thermal camera and up to 35 minutes of flight time.
The Pentagon recently announced $13.4 million in awards to UAS and related technology developers through the Defense Production Act Title III, as part of the national response to COVID-19. Skydio received $4 million to continue work on their flight controller hardware and software and data link.