The Pentagon's Defense Innovation Unit (DIU) has approved three prototype secure cloud management (SCM) solutions for use, with plans to select one provider for a long-term contract likely in September.
Following a 14-month prototyping, DIU on June 30 approved each of the offerings developed by Google Cloud
[GOOG] in partnership with Palo Alto Networks [PANW], Zscaler [ZS] and McAfee Public Sector [MCFE].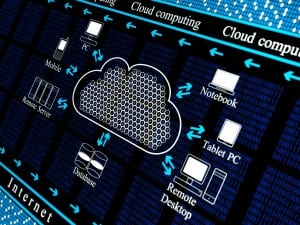 "We have seen widespread interest in our SCM effort from Services and DoD agencies that are looking for solutions to similar challenges," Rick Simon, DIU's project lead, said in a statement. "These successful prototypes will give services and agencies several independently-assessed choices, especially as they implement zero trust architectures."
DIU's prototype program looked to find a 'zero trust' capability to provide secure network access across the major cloud computing offerings, including Microsoft's [MSFT] Azure and Amazon Web Services [AMZN].
The emerging technology office said the prototype tools have been assessed by third party organizations based on criteria developed by the Defense Information Systems Agency.
"These solutions simplify engagement with non-traditional technology vendors by allowing DIU users to collaborate in real time. The solutions provide equivalent security and control to the DoD's Cloud Access Point while delivering real-time performance, which is critical for such things as videoconferencing and file sharing," John Chen, DIU's interim chief information officer, said in a statement.
Zscaler has previously said DIU expects the solution to be able to scale up to 500,000 concurrent users across 1 million endpoint devices, noting its offering is able to handle an unlimited number of user connections (Defense Daily, May 29 2020).
"Government as a whole can transform security by taking a user-centric approach, where the first priority is to protect the data, then provide secure access once contextual validation occurs, and finally applying appropriate security based on risk scoring – whether accessing the internet or applications that reside in an on-prem data center or using a cloud service," Patrick Perry, Zscaler's director of emerging technology, said in a statement.