The top executive of BWX Technologies [BWXT] this week said the next generation of attack submarines will be closer to the Columbia-class ballistic missile submarines in size and the latest Navy future fleet plan is "favorable" to the business.
BWXT builds the nuclear reactors for the Navy's submarines and aircraft carriers. The next attack submarine for the Navy is called dubbed the SSN(X).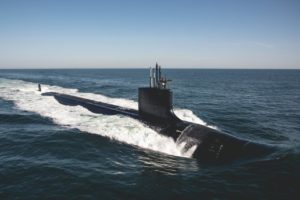 Speaking to analysts during a quarterly earnings call on November 2, BWXT CEO and president Rex Geveden said they expect SSN(X) to be significantly larger than current attack submarines.
"We do expect it will be a larger type of submarine, probably in the size class of the Columbia, but there's not much more detail than that at this point. We certainly are working with our Navy customer on what that would look like and how we can take it into production," Geveden said.
He explained "there's some thought discussion and analysis going on, on that program right now. It would be the follow-on to the Virginia fast attack submarine, and it would feather in sometime in the–probably in the last 2030s."
When asked if the SSN(X) size was based closer to the Columbia-class, would that affect the company and its business over another size vessel Geveden said it would be helpful to the business
"It would affect us only in the sense of the–let me call it the scale of the nuclear propulsion system. Columbia-class scale nuclear propulsion system is obviously larger volume for fuel and for components in our production facilities, so I think that's good for the business."
The Navy's FY 2021 budget request said the SSN(X) will be designed for "greater transit speed under increased stealth conditions in all ocean environments, and carry a larger inventory of weapons and diverse payloads" (Defense Daily, Feb. 13).
Last year, the Congressional Budget Office's (CBO) annual analysis of the Navy's 30-year shipbuilding plan argued an expected 33 SSN(X) submarines from 2031-2049 will cost $5.5 billion per hull, more than the Navy's FY '19 plans it will cost $3.4 billion per hull (Defense Daily, Oct. 10, 2019).
CBO argued its estimate was larger because an SSN(X) larger and more capable than the Virginia-class looks closer to the bigger Seawolf-class submarine.
Last month, Chief of Naval Operations Adm. Michael Gilday said speed would be one of the most important factors in SSN(X) over adding many more missiles (Defense Daily, Oct. 16).
Separately, Geveden said Secretary of Defense Mark Esper's new Navy fleet plan calling for more submarines than previously planned would be good for the company.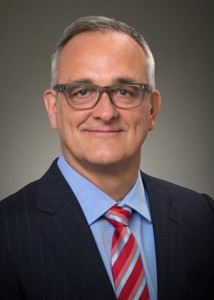 Last month, Esper outlined the new plan, called Battle Force 2045, which included seeking 70 to 80 attack submarines, starting by building more current Virginia-class attack submarines (Defense Daily, Oct. 6).
The BWXT chief said while they have not seen the unreleased shipbuilding plan yet but compared his comments to previous plans with an upward trajectory.
"In the previous shipbuilding plan, there were 48 fast attack submarines and then in the …current one, the current shipbuilding plan went to 66. Esper said that he was looking at something like 70 to 80 fast attack submarines in the fleet, so there's incremental improvement on that and that's obviously good for us."
Esper specifically said the Navy must at least starting building three Virginia-class vessels every year as soon as possible and Geveden said they would have to invest in that amount of work.
"When we last discussed any capital needs around that, what we said was if there was a single year of a third Virginia, we could probably accommodate that without any additional build-out," the CEO said.
"We haven't evaluated a permanent three Virginia tempo and we certainly haven't discussed any capital needs around that, but we would have to invest in that case," he continued.
Geveden said given the shipbuilding plan ranges hinted at in the Battle Force 2045 plan, while it is unknown how it will affect their business, "in general I think that shipbuilding plan, should it come to pass, is favorable to our business."