The Cybersecurity and Infrastructure Security Agency (CISA) will receive $2.6 billion for its people and programs in fiscal year 2022, $460 million more than the Biden administration and nearly $570 million more than appropriated in FY '21, under a spending bill agreed to by congressional appropriators.
The omnibus bill, which was released early Wednesday morning, includes $301 million more than requested for CISA's operations and support account, with $156.4 million specifically for cybersecurity, and the remainder of the increase divvied up among risk management operations, infrastructure security, emergency communications, integrated operations, stakeholder engagement and mission support.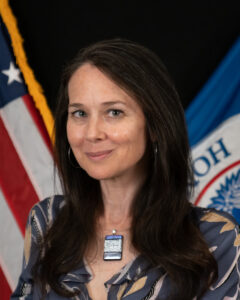 The funding includes $95.5 million more than requested for CyberSentry sensors and other efforts to help owners and operators of critical infrastructure entities that voluntarily seek help from CISA for threat detection resources. The boost for the CyberSentry program includes $82.2 million to the procurement account and the rest for operations and support.
"Specifically, this funding will be used to purchase and deploy sensors to cover additional critical infrastructure sectors and develop analytic tools to advance analysis of data collected across critical infrastructure CyberSentry partners," the bill says.
The bill would also add another $24 million to CISA's request to help it with cyber threat hunting on networks of federal civilian agencies, state, local, tribal and territorial governments, and critical infrastructure operators.
Within the procurement account, the omnibus bill adds $32.3 million to the $325.4 million request for the Continuous Diagnostics and Mitigation program that provides tools, sensors and situational awareness software for use by federal civilian agencies to defend their networks. The boost is aimed to address security needs for mobile devices.
The $2.6 billion for CISA is in line with a proposal by Senate Democratic appropriators last fall who were recommending a more than $500 million increase to the agency's FY '22 budget request. House appropriators had recommended $2.4 billion for the agency.
Overall, the omnibus bill provides $57.5 billion for the Department of Homeland Security, $5 billion more than requested.