The State Department approved the potential Foreign Military Sales (FMS) of the Lockheed Martin [LMT] F-35A as well as the Boeing [BA] F/A-18E/F Super Hornet and EA-18G Growler to Finland for its HX Fighter Program.
The Defense Security Cooperation Agency (DSCA) notified Congress of both possible sales on Oct. 9.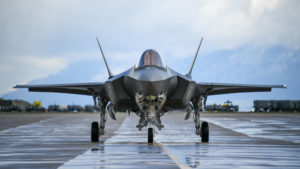 Finland plans to buy up to 64 aircraft to replace its aging fleet of F/A-18C/D Hornets, with procurement expected to take 10 to 15 years to complete. According to the Finland Ministry of Defense, final quotations were to be requested at the end of the second negotiating phase in 2020, with the final decision on the specific fighters chosen by the end of 2021.
Finland is considering the Super Hornet, F-35A, France's Dassault Rafale, U.K.-made Eurofighter Typhoon, and Sweden's Saab Gripen.
Finland's Defense Ministry said it sent the request for the fighters to the U.S. government in April according to a statement Friday.
The ministry also noted the types and amounts of fighters and weapons in the FMS request "do not represent the final content of the Finnish procurement package; instead, the list published by the DSCA indicates those items and quantities that the US administration is prepared to sell at this stage of the procurement process."
The potential F-35 FMS would include 64 F-35A conventional takeoff and landing aircraft for $12.5 billion.
The sale also would include 66 Pratt & Whitney F-135 engines, 500 GBU-53/B Small Diameter Bombs (SDM II) All-Up Rounds, 150 Sidewinder AIM-9X Block II+ Tactical Missiles, 100 AGM-154C-1 Joint Stand Off Weapon (JSOW-C1) Tactical Missiles, 200 Joint Air-to-Surface Standoff Missile-Extended Range (JASSM-ER) AGM-158B-2 Missiles, 120 BLU-117, General Purpose Bombs; 32 BLU-109, General Purpose Bombs; 150 BLU-111 General Purpose Bombs, electronic warfare systems and various other associated systems, logistics, and support services.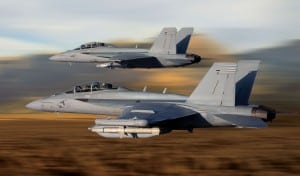 The prime contractors for the F-35 sale include prime contractor Lockheed Martin, Pratt & Whitney Military Engines, Boeing, and Raytheon Technologies [RTX].
Separately, the Super Hornet and Growler sale would primarily consist of 50 F/A-18E Super Hornets and eight F/A-18Fs, and 14 EA-18G Growlers at a cost of $14.7 billion.
Like the F-35 FMS, the Super Hornet sale also includes similar weapons and associated aircraft systems and contractor and logistics support.
The Super Hornet and Growler primate contractors are builder Boeing as well as Northrop Grumman [NOC], Raytheon Technologies, General Electric [GE], and Lockheed Martin.
DSCA said both sales would replace Finland's current F/A-18s and enhance its air-to-air and air-to-ground self-defense capability.
Th agency noted Finland is a "trusted partner which is an important force for political stability and economic progress in Europe." It also said it is vital to U.S. interests to assist Finland in developing and maintaining a strong and ready self-defense capability.
It said the sale of either Super Hornets or F-35s with the associated missiles and munitions would provide Finland "with a credible defense capability to deter aggression in the region and ensure interoperability with U.S. forces."
A Finland Defense Ministry website explained, the four main factors in the final decision are capabilities to win battles during the aircraft service life; can the government afford to buy, use and develop the system throughout its life; maintain usability of the system in times of both peace and war given supply and a domestic industry role; and potential impacts on Finland's security and defense cooperation.