The State Department has approved a possible $234 million Foreign Military Sale (FMS) to Tunisia for 12 T-6C Texan trainer aircraft and related equipment.
The Defense Security Cooperation Agency (DSCA) notified Congress of the possible sale on Oct. 10.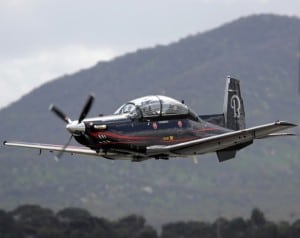 The sale would cover 12 T-6C Texans as well as spare engines, cartridge actuated devices/propellant actuated devices operational flight trainer, spare parts, ground handling equipment, and minor modifications/class IV support, and various other support and logistics equipment and services.
The main contractor will be Textron's Aviation Defense [TXT]. The agency said while there are no offset agreements proposed with the sale it noted Tunisia typically requests offsets. Any offset agreement will be negotiated between Tunisia and Textron.
DSCA said Tunisia will use the T-6Cs to replace its aging trainer fleet "and allow Tunisia to continue training pilots to support Tunisia's counter-terrorism and border security missions."
It also noted this sale will provide further "opportunities for bilateral engagements and further strengthen the bilateral relationship between the United States and Tunisia."
Implementation of the sale will require the assignment of nine U.S. government and one contractor representatives to Tunisia for an undisclosed amount of time.