Raytheon [RTN] on Wednesday announced the leadership of its business segments that will be consolidated as part of the pending acquisition of the company by United Technologies Corp. [UTX], with current segment executives Roy Azevedo and Wesley Kremer staying on board.
Azevedo, who has been president of Raytheon Space and Airborne Systems since 2018, will lead Intelligence, Space and Airborne Systems at Raytheon Technologies. The new segment consolidates SAS, Intelligence, Information and Services, and Forcepoint, which is a small commercial cyber security business. The segment will have 2019 sales of about $15 billion.
Work performed by Intelligence, Space and Airborne Systems includes airborne and space sensors, electronic warfare and communications system, cyber security and cyber analytics, advanced air traffic control technologies, ground-based space logistics, training, and engineering services.
The consolidation of the current Raytheon segments will occur in conjunction with the closing of UTC's deal for Raytheon, which is expected during the first half of 2020.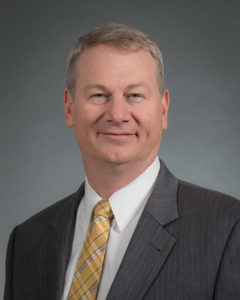 Kremer, currently president of Raytheon Missile Systems, will lead Integrated Defense and Missile Systems, combining the Missile Systems and Integrated Defense Systems segments. The new segment will have 2019 sales of about $16 billion.
Integrated Defense and Missile Systems includes a broad portfolio of defensive and offensive weapons for air, land, sea and space, and includes missile defense systems and radars, early warning radars, naval ship radar systems, hypersonic weapons development, and C5ISR capabilities.
"Roy and Wes are defense industry veterans with proven track records developing and delivering advanced technologies," Thomas Kennedy, chairman and CEO of Raytheon, said in a statement. "Their global business acumen and strong customer focus will help ensure the new Raytheon Technologies Corporation is poised for success from day one."
UTC and Raytheon previously announced that current Raytheon chief financial officer, Anthony "Toby" O'Brien, will be CFO of Raytheon Technologies. Greg Hayes, chairman and CEO of UTC, will become CEO of the new technology and Kennedy will be executive chairman for two years. After that period, Hayes will become chairman and CEO.