The Missile Defense Agency is starting to consider what concepts and capabilities it might need around 2045 in a new request for information (RFI).
MDA issued an RFI on May 5 to conduct market research "to assist in the identification of innovative Missile Defense System technologies, architectures, concepts and Concept of Operations (CONOPS) to address regional and homeland ballistic, hypersonic, and cruise missile threats in the 2045 time epoch."
Companies that respond to the solicitation can access a classified annex of details for the specific missile defense needs and threats MDA anticipates going forward in the next few decades.
The agency said it is specifically looking for "new, innovative, and potentially disruptive concepts" while the RFI is meant to "capture a broad swath of enabling and/or revolutionary technologies."
MDA is seeking responses from a wide array of respondents including large and small businesses, academia, non-traditional defense contractors, Federally Funded Research and Development Centers and University Affiliated Research Centers.
The notice underscored that, given the 2045 threat in the classified annex, MDA expects some of the industry concepts will be of a lower Technology Readiness Level (TRL), which is acceptable in this RFI.
The solicitation said DoD plans to use the technical responses to support capability forecasts, technology program planning, inform phased implementation planning and the science and technology investment strategy.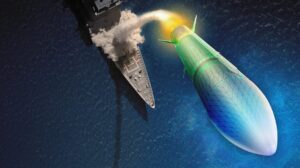 As part of this effort, MDA plans to conduct an industry day on June 15 at MDA's facility at Redstone Arsenal in Huntsville, Ala. It will include both a Secret and Top Secret/Sensitive Compartmented Information (TS/SCI) threat briefings.
More specifically, MDA said the RFI is seeking concepts and technologies with a spectrum of capabilities, including disruptive technologies. This includes sensors, defeat mechanisms, fire control, command and control and battle management and communications and "left through right of launch."
All of these concepts should be able to evolve to counter advanced missile defense threats around 2045.
The notice said submissions "should consider effectiveness, survivability, costs, and address relevant portions of the Missile Defense System kill chain."
The kill chain consists of plan, left through right of launch, detect/track/discriminate, command and control, engage and assess.
Notably, the notice said MDA is also interested in identifying and countering the development, acquisition, proliferation and use of offensive missiles to limit their damage aside from traditional missile defense systems.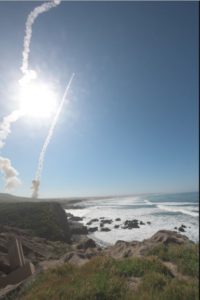 The agency listed submissions should detail advanced technologies and complete missile defense architectures with weapons sensors, fire control including command and control, communications, and interface to Missile Defense System battle management and the associated research and development technology programs needed to produce them.
MDA is also interested in the submissions including information like technical descriptions of key enabling technologies, a description of the manufacturing readiness level of the concepts, identification of any near-term manufacturing technology investments needed to move the technology into production, and a description of the domestic industrial base capacity for any concepts.
This includes descriptions of if there are sufficient domestic sources for materials and manufacturing/assembly capabilities to satisfy potential demand, near term industrial base investments needed to enable these concepts the most important near-term technology investments to enable a 2045 solution, rough order of magnitude estimate of costs, expected operational life expectancy of any systems, survivability and resilience strategies, design features that could allow for cost savings, and "any potential revolutionary, game-changing, leap ahead technologies that could out-pace the 2045 threat."
While MDA prefers to see complete future architectures, the notice said partial solutions are useful too while extensions to existing systems "should depict how the changes would result in the desired capability."
Finalized briefing paper responses are due by July 31