Raytheon Technologies [RTX] on Tuesday posted a steep decline in earnings in the fourth quarter driven by continued weakness in the commercial aerospace market.
The weak commercial aerospace trends are expected to continue through the first quarter of 2021 but RTC executives said that as vaccinations for COVID-19 pick up, they expect commercial growth driven by aftermarket work to accelerate during the last nine months of this year.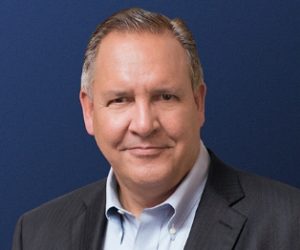 The company still believes commercial air traffic won't return to 2019 levels until 2023.
Net income in the quarter was $135 million, 9 cents earnings per share (EPS), versus $1.1 billion ($1.32 EPS) a year ago. Excluding charges related to amortization, a defense contract in the Middle East, COVID-19 impacts and restructuring, adjusted earnings of 74 cents EPS topped consensus estimates by a nickel.
RTC didn't disclose the customer for the Middle East defense contract but said that it was for a direct commercial sale of an offensive weapon that had been approved late in the Trump administration but won't go through now under the Biden administration.
Sales in the quarter were $16.4 billion, up substantially from $11.7 billion a year ago. The sales in the fourth quarter of 2019 exclude revenue from legacy Raytheon defense businesses. United Technologies Corp. on April 3, 2020, completed its acquisition of Raytheon Co. to create the new Raytheon Technologies Corp.
Free cash flow in the quarter was $747 million and $2.3 billion for all of 2020, topping expectations. RTC expects to generate $4.5 billion in free cash this year. Longer-term, the company still believes it can generate between $8 billion and $9 billion in free cash flow as the commercial aerospace market recovers, Greg Hayes, RTC's CEO, said during the company's earnings call.
RTC's capital allocation priorities moving forward are its dividend followed by share repurchases, the company said. It expects to buy back at least $1.5 billion worth of its stock this year.
Overall, in 2020 RTC swung to a loss of $3.5 billion ($2.59 EPS) versus net income of $5.5 billion ($6.41 EPS) in 2019. Sales in 2020 were $56.6 billion.
In 2021, the company expects adjusted net earnings to be between $3.40 and $3.70 per share with sales projected to fall between $63.4 billion and $65.4 billion. RTC expects legacy Raytheon defense businesses to grow in the low to mid-single digits, the Pratt & Whitney engine segment to be flat to up mid-single digits, and the Collins Aerospace segment to be low in the low to high- single digits.
The legacy Raytheon defense businesses had higher sales in the quarter versus a year ago, RTC said on the earnings call. The Raytheon Intelligence and Space segment had $3.9 billion in sales in the quarter, up 3 percent from a year ago, lower than expectations due to awards that have slipped into 2021 and lower revenue from an Army training and support contract.
The Raytheon Missiles and Defense Segment posted $4.3 billion in sales in the quarter, up 2 percent from a year ago. Sales were below expectations due to delays in awards and the likelihood that the weapons contract with a Middle East customer will be canceled.
Military-related sales at RTC's Pratt & Whitney and Collins Aerospace segments were up on increased engine, aftermarket, F-35 fighter, avionics and actuation work. Defense sales were more than offset by steep commercial declines in these segments.
Backlog at the end of 2020 stood at $150.1 billion, with defense accounting for $67.3 billion of the total. At the end of the third quarter, total backlog was $152.3 billion and the defense portion was $70.2 billion.